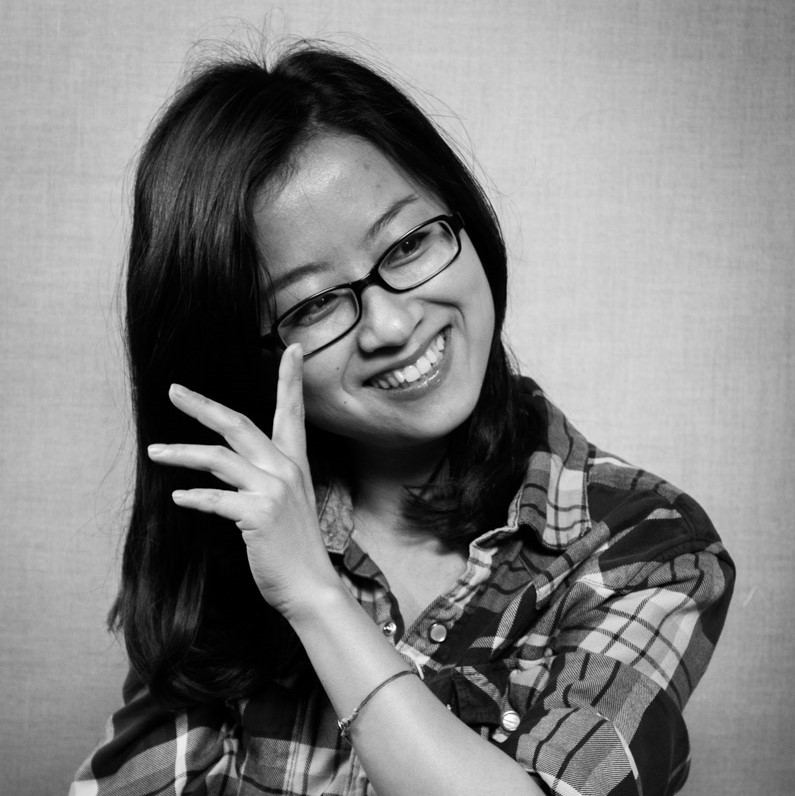 毕蓉蓉
BI RONGRONG
1982年出生于宁波,目前生活工作于上海。
2005年,获得了西南师范大学中国画专业的学士学位。2008年毕业于四川大学的中国画山水画专业,获文学硕士学位。由于她感兴趣于寻找传统中国画和当代艺术之间的联系,这使得毕蓉蓉开始求学于欧洲。2008年,她入学于荷兰的Frank Mohr学院的绘画专业,在2010年获得美术硕士学位,在此期间,她也作为交换生,参加了在美国宾夕法尼亚大学设计学院的为期三个月的学习。
在她目前的实践中,毕蓉蓉的作品以绘画、和从绘画延伸的多种媒介的表现方式为主,如编织、场域特定的装置、视频等。于她而言,绘画(drawing)是一个根基,或者说是一个开端,中国画的学习背景,使她习惯于在游历途中,写生、采集一些所见、所感的事物,这是她解读周遭环境的一种方式。它可能会发展为一张绘画(painting),一件空间装置,一件数媒作品,或者其它形式的作品。它们之间以生长的状态相互关联着,也是毕蓉蓉书写我们所居住的环境的一种方式。这个书写过程随时间和空间变化、生发,从而创建她与我们之间的不停歇的对话与交流。
近期个展包括:"小说景观",香港巴塞尔艺术展探索发现单元个人项目,香港,2018;"穹顶二",上海玻璃博物馆,上海,2017;"小说景观",千高原艺术空间,成都,2016;"穹顶",Vanguard画廊,上海,2016;"三联图—制作中的素描",千高原艺术空间,成都,2015;"曼彻斯特CMYK", ART021个人项目,上海,2014;"磁场—毕蓉蓉和张如怡双人展",视界艺术空间,上海,2013;"加油站五—毕蓉蓉和陈天灼双个展",Vanguard画廊,上海,2012;"兼容的盒子 #4",理想 & 无用的空间,上海,2011。近期群展与公共艺术项目:装置"一种风景的生长方式",地铁口公共艺术项目,广州K11,广州,2018; 装置"穹顶", Chi K11美术馆,上海,2016, 装置"如自然",ArtReview Asia Xiàn Chǎng单元, 西岸艺术博览会,上海,2016;装置"呼吸", 卡斯雕塑基金会,奇切斯特,英国,2016;装置"阴影的形状",南京四方当代艺术中心,C号楼公共空间装置,南京,2014,等。
Born in Ningbo in 1982, and is currently based in Shanghai, China.
In 2005, she received a B.A. degree in Chinese Traditional Painting from Southwest Normal University in Chongqing. Afterwards, she continued her study in the Chinese Landscape Painting Department in Sichuan University, and obtained a MFA degree in 2008.
Her search to find a connection between traditional Chinese painting and contemporary art led Bi Rongrong to study abroad. In 2008, she enrolled in the MFA Painting Department of the Frank Mohr Institute in the Netherlands, and graduated in 2010. During this time, she also participated in a 3-month exchange program at the University of Pennsylvania's School of Design.
In her current practice, Bi Rongrong makes drawings, paintings and drawing, painting based multi-media works, such as textile, site-specific installation, video, etc.
For her, drawing is a foundation. Because of her background studying Chinese painting, she is used to sketching and collecting what she sees and feels during her travels. This is her way of interpreting the surrounding environment. It may develop into a painting, a installation, a digital work, or other forms. They are associated with each other in a state of growth. It is also a way to try to write the environment in which we live. This process of writing changes and grows with time and space in order to create an ongoing dialogue between herself and the viewer.
Recent solo exhibitions include "Fiction Landscape", Art Basel Hong kong Discoveries, Hong kong (2018); "Wave", Shanghai Museum of Glass, Shanghai (2017); "Fiction Landscape", A Thousand Plateaus Art Space, Chengdu (2016); "Absolute", Vanguard Gallery, Shanghai (2016); "Tri-Images-A Drawing Being Produced", A Thousand Plateaus Art Space, Chengdu (2015); "Manchester CMYK", solo project at the Art 021 Art Fair, Shanghai (2014); "Converging Energies-Two Artists Solos by Bi Rongrong and Zhang Ruyi", V-Art Center, Shanghai (2013); "Gas Station V-Two Solos by Bi Rongrong and Chen Tianzhuo", Vanguard Gallery, Shanghai (2012); "Ideal & Useless Space", Bazaar Compatible Program #4, Shanghai (2011). Recent group exhibitions and public art project include installation "A Landscape Turning Into A Silhouette", public art project at the Guangzhou K11 subway entrance, Guangzhou (2018); Installation "As Seen in Nature", ArtReview Asia Xiàn Chǎng section, West Bund Art & Design, Shanghai (2016) ; Installation "Absolute", Chi K11 Art Museum, Shanghai (2016); Installation "Breathe", Cass Sculpture Foundation, Chichester, UK (2016); Installation "A Tangible Shadow", public art project, building c, Sifang Art Museum, Nanjing (2014),etc.