牛骨罐
Bone Jar
2012
这一牛骨罐是形式幻想工作室Craftica项目成果中的一件。这一项目受托于芬迪公司,从视觉和触觉层面探究了皮革以及动物产业的其他副产品。项目成为了2012年迈阿密设计展/巴塞尔分站中"品牌设计表现"项目的重要组成部分。在Craftica项目中,设计师仔细研究了人类与自然之间复杂的相互关系,并搜集了包括弃置的皮具、骨骼以及其他诸如软木塞、大理石、贝壳、玻璃、木材等天然材料,并以此为素材进行设计创作。
'Craftica' is a visual and tactile investigation into leather and other byproducts of the animal industry. The designs investigate the complex relationship between humans and nature commissioned by FENDI as part of the brand's Design Performances programme at Design Miami/Basel 2012. 'Craftica' is a collection of objects handmade from discarded leather as well as other natural materials like cork, marble, shell, glass and wood; this piece is one from the collection.
设计师简介 About The Designer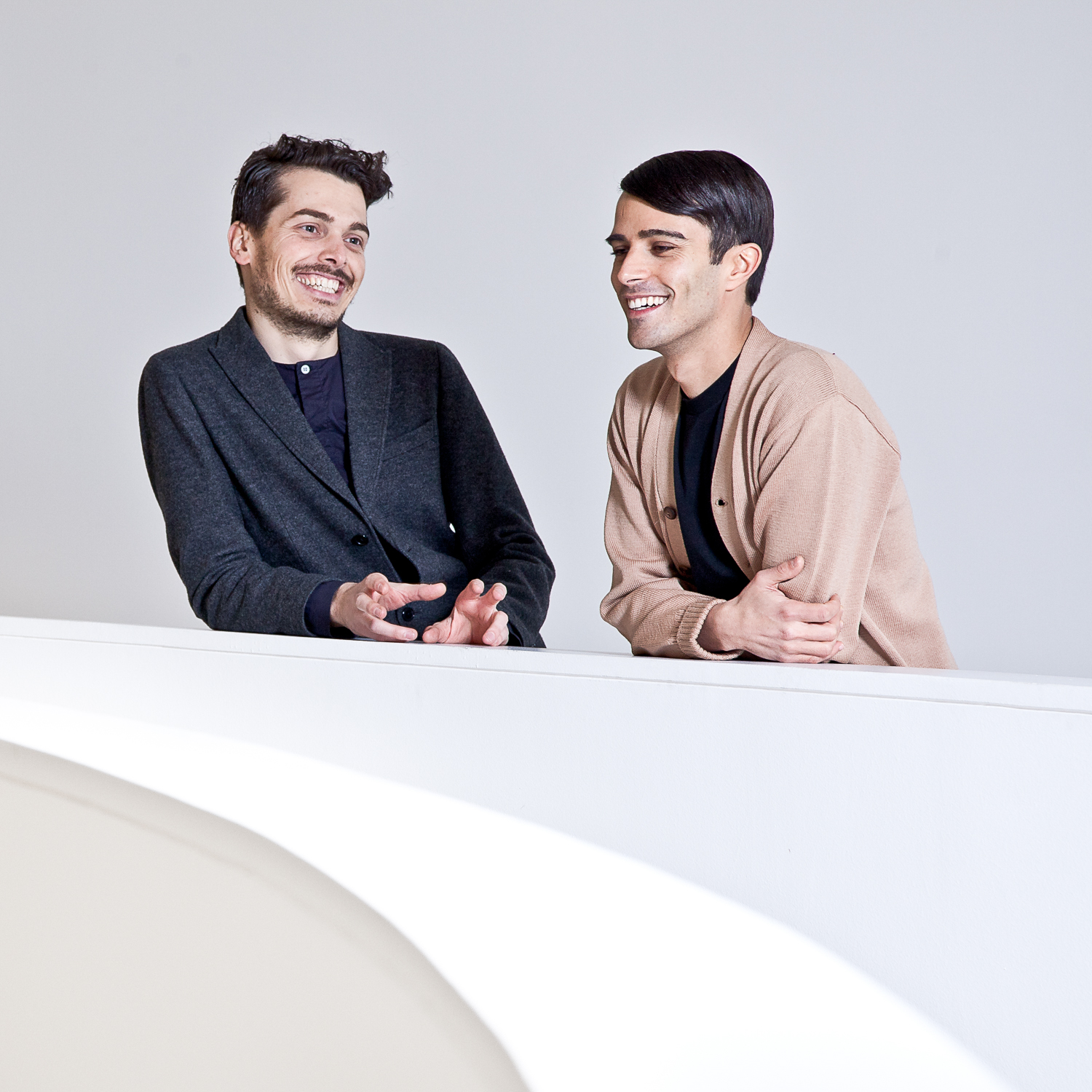 Studio Formafantasma
The Netherlands/荷兰
Andrea Trimarchi
*1983
Simone Farresin
*1980
www.formafantasma.com
设计师Andrea Trimarchi(1983)和Simone Farresin(1980)的意大利设计双人组是阿姆斯特丹的形式幻想工作室的创始人。两人于2009年毕业于埃因霍温设计学院"身份/室内/工业设计专业"(Identity/ Interior / Industrial),并在那里培养了他们对产品设计的兴趣。
从那时起,形式幻想工作室就通过材料实验设计了一系列清晰简洁的产品。他们的项目探讨的议题包括传统和地方文化之间的关系、实现可持续性的批判性方法,以及物品作为文化管道的重要性。
他们把自己看作工艺、行业、产品和使用者之间的桥梁,对于构建以研究为基础的实践和更广泛的设计行业之间的纽带关系具有浓厚兴趣。二人在许多教育机构举办讲座和工作坊活动。他们目前正在埃因霍温设计学院的"幸福" (Well Being) 部门和情景化设计部门授课。
Andrea Trimarchi (1983) and Simone Farresin (1980) are Studio Formafantasma, an Italian design duo based in Amsterdam, The Netherlands. Their interest in product design developed on their IM master course at Design Academy Eindhoven, where they graduated in 2009. Since then, Studio Formafantasma have developed a coherent body of work characterized by experimental material research, exploring issues such as the relationship between tradition and local culture, critical approaches to sustainability and the significance of objects as cultural conduits.
In perceiving their role as a bridge between craft, industry, object and user, Studio Formafantasma are interested in forging links between their research-based practice and a wider design industry. The designers are lecturing and heading workshops in various educational institutions. At the moment they are teaching at the Department 'Well Being' of the Design Academy Eindhoven.