逐光
Catch
2010
Donated by Lindsey Adelman Studio
由Lindsey Adelman Studio捐赠

"逐光"系列包括弯曲的黄铜挂链以及手工吹制、形体灵动的玻璃气泡两个部分,它们组合的整体像是垂吊着的植物,或是某种昆虫幼体的集群。在制作每件"逐光"吊灯时,吹制技师都需将玻璃直接吹入黄铜挂链的圆口中,玻璃由于重力作用自然垂落,并与黄铜结合成一个难以分离的整体。设计师受到水晶灯的启发,将黄铜灯链延展放大,进而设计了这一系列新奇、优雅的创意灯具。
The pieces of the Catch collection are composed of bent brass fittings and hand-blown glass bubbles. The forms suggest clusters of hanging plant life or insect larvae. There is an unexpected formal integrity which looks alien, beautiful, and ordered all at once. To fabricate each Catch pendant, glass is blown directly into water-jet brass links. The two forms fuse as the glass slumps naturally with gravity. Originally inspired by imagining chandelier chains enlarging to become the chandelier.
设计师简介 About The Designer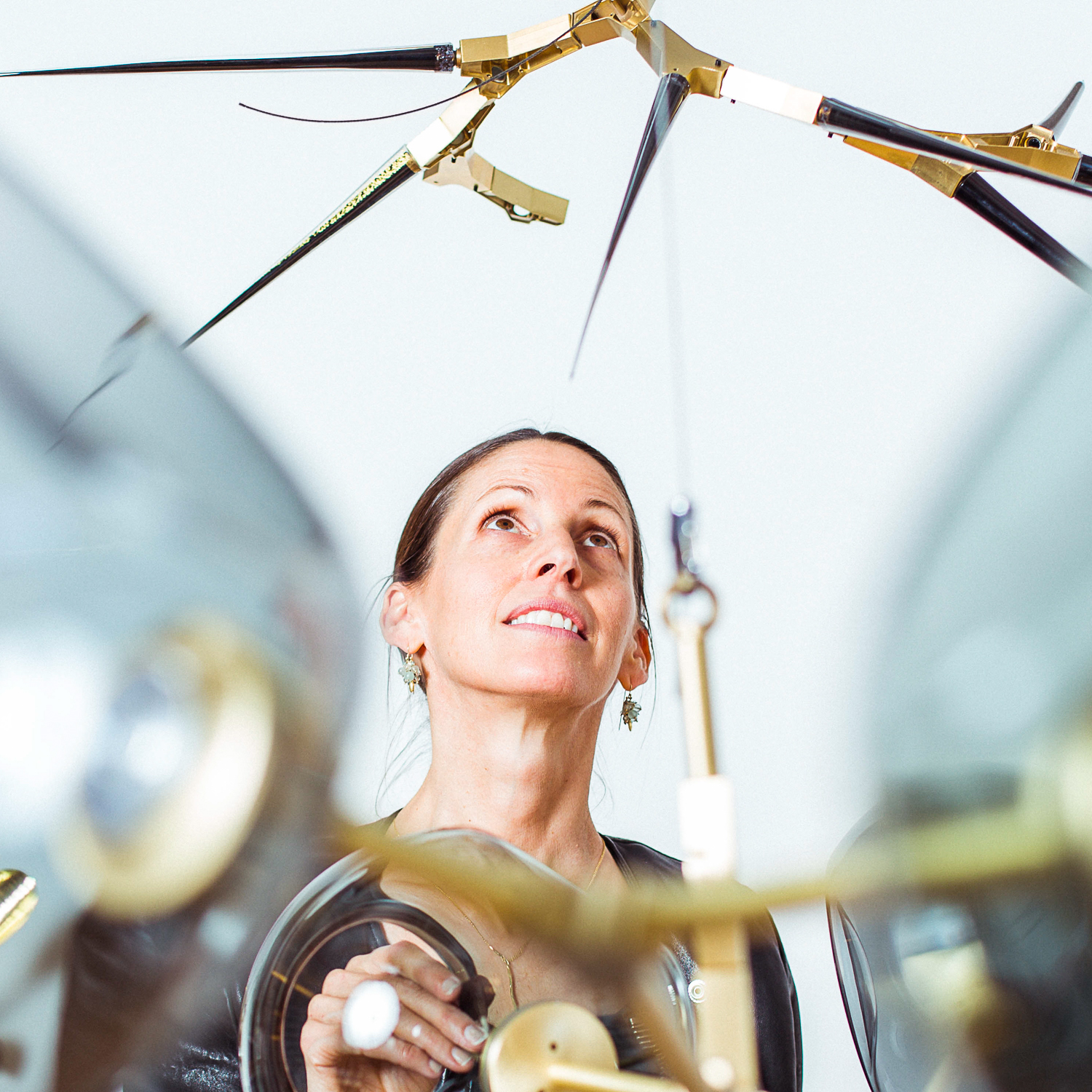 Lindsey Adelman
USA/美国
*1968
http://www.lindseyadelman.com/
2006年,伴随Lindsey Adelman工作室的成立,工作室发布了首件作品:枝杈吊灯,这是一件结合了吹制玻璃天然特性和机械部件理性特质的作品。从那时起,他们以一整个系列作品开始不断探索视觉张力。灯光设计是其核心业务。
Founded in 2006, Lindsey Adelman Studio's signature aesthetic was born with the release of its very first product: the Branching Bubble chandelier, which combines the organic nature of blown glass with the more rational machined components. Since then, they have explored that visual tension throughout a range of products and disciplines. Lighting design is at the core of what they do.