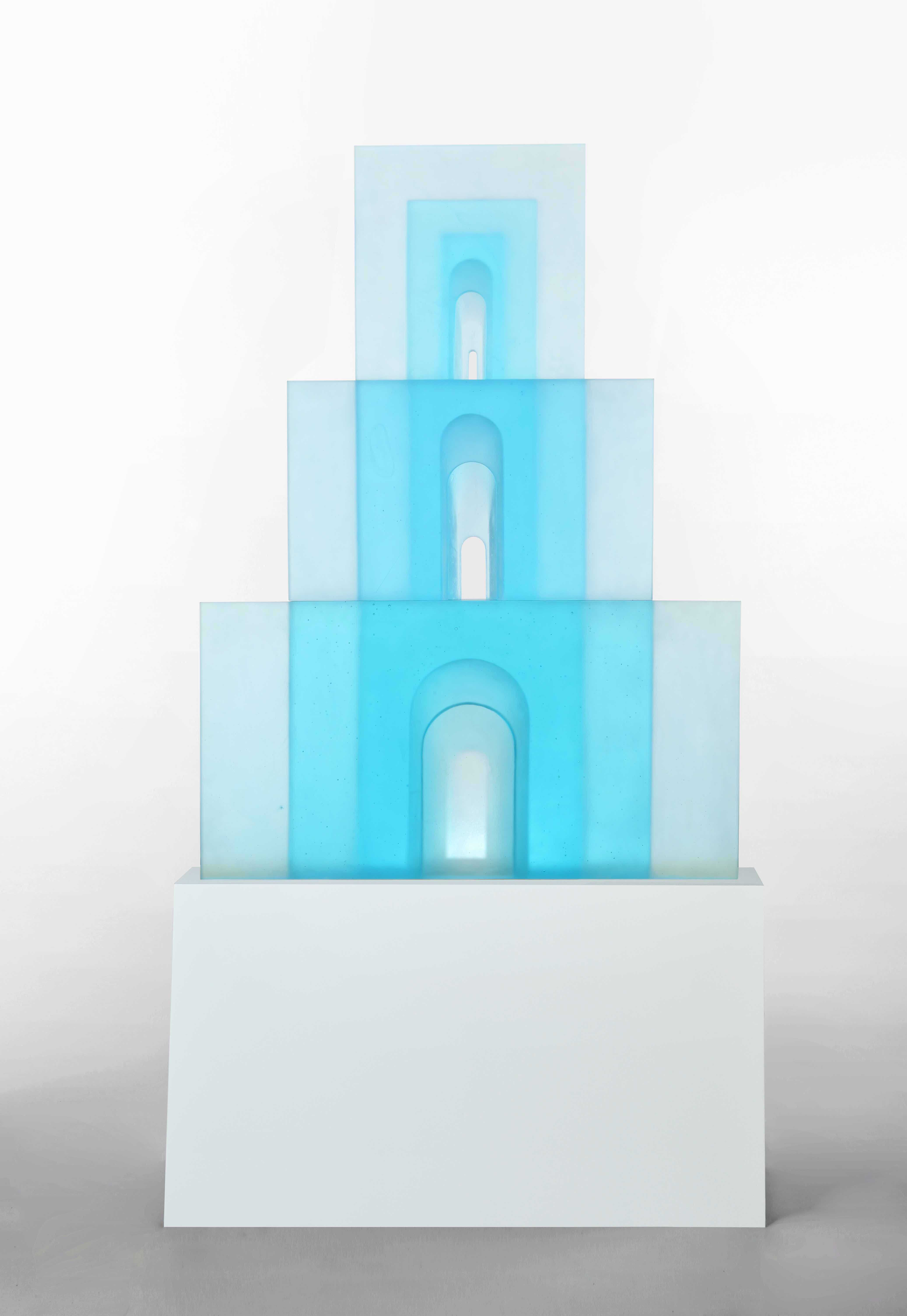 城
City
2017
作品创作灵感来源于城门与塔,提炼民族性的造型特征,从经营光影结构的角度来塑造形体,以简约的视觉感官凸显概念的表达。
The work was inspired by the gate and tower, which refined the national modelling characteristics. It shapes the form by considering the angle of the structure, in terms of the light and shadowing. Also, it uses concise visual sense so as to highlight the expression of the concept.
艺术家简介 About The Artist
"我想展现的是玻璃的"空间",利用厚薄、交错、透视、正负造型等方式凸显玻璃的本体特征,并努力拓展玻璃雕塑的空间形态。形体的压缩有效控制了作品的整体重量,我尝试在结构与体积上实现极限的突破。有序的光影结构及特定的场景营造将某些概念性的视觉表达朝情感与观念的方向发生转移。"
This work is also inspired by Chinese gardens and traditional architecture, and under the artist's hand he interaction between the glass and light becomes harmonious and stable. The ' light and shadow sculpting ' becomes one of the main characteristics of his creations, and the 'structure of light and shadow' becomes an important form of constructing glass space and visual effects.