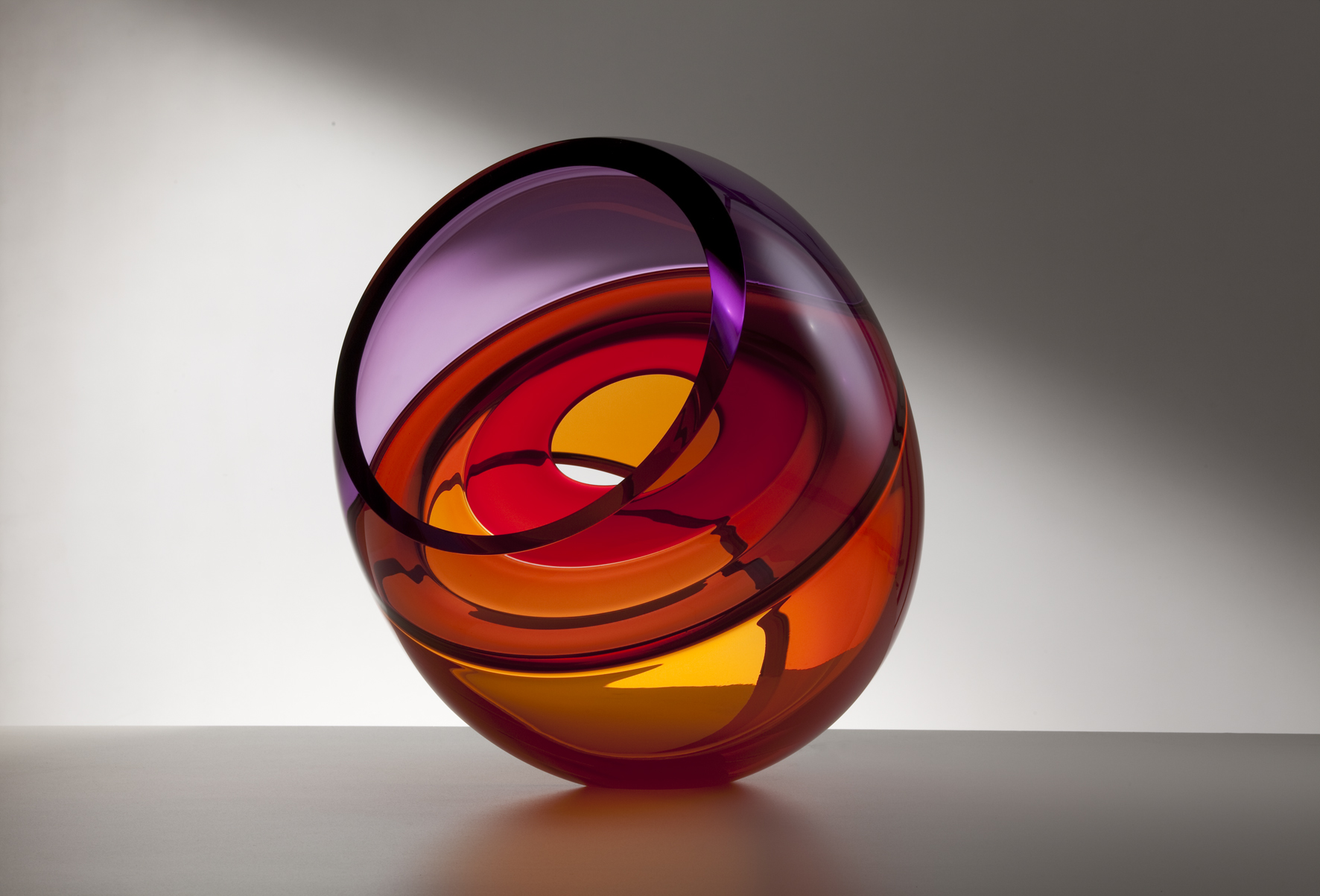 双重漂浮
Floating Interior Ring
2014
《双重漂浮》来源于艺术家John Kiley对于玻璃及其精致、娇柔的特性的痴迷与追求,让观众(甚至包括和他自己之内)产生一种紧张、担忧和渴望之感。作品那看似稳定却又不稳定的结构能使观众产生某种感受,一种离开玻璃这种材质就无法产生的感受。
John Kiley is drawn to how glass, and its perceived delicacy and preciosity, can create a sense of tension, concern and longing in the viewer (and also himself). Kiley hopes that his works, seemingly stable or precarious, succeeds in evoking feelings that would not be present without this choice in material.
艺术家简介 About The Artist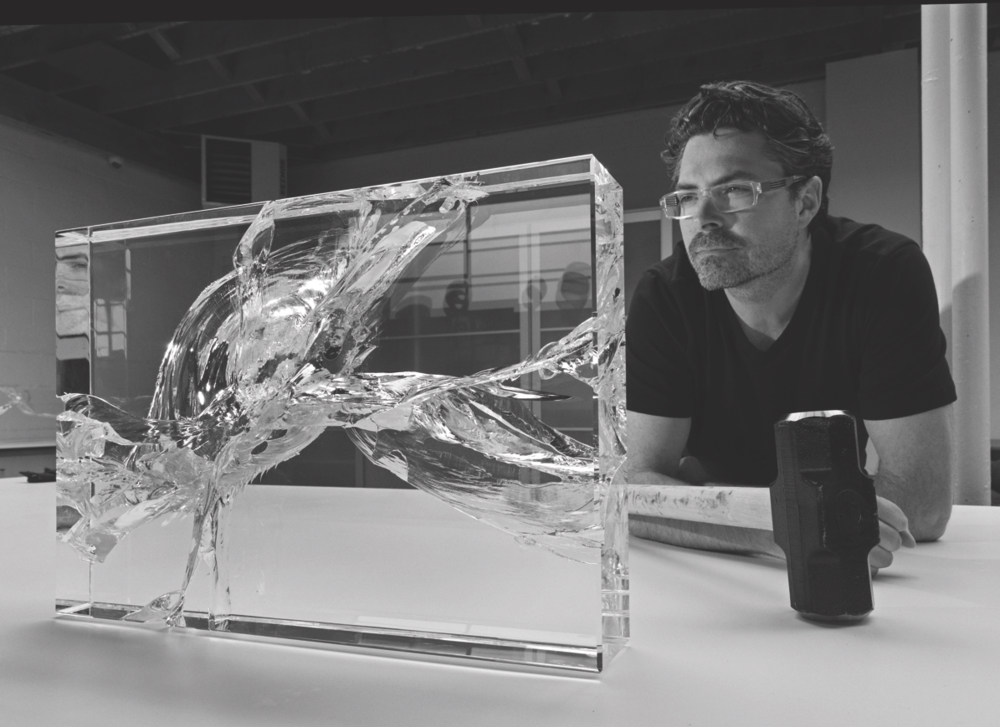 John Kiley
USA/美国
*1973
https://www.johnkiley.com
John Kiley在他的玻璃雕塑中着重强调使用玻璃的几何形态。他以球形为基础,利用并列的颜色和雕刻的视觉通道创造了一个空间的分离,让观者可以观察和通过这个形式。通常,他的雕塑都是边缘平衡的,似乎不受地心引力的影响。艺术家的分形图系列对材料采用了一种更概念化的方法,利用不同的方法对光学玻璃块进行切割。
Artist John Kiley uses primary geometric forms as the architecture for his glass sculptures. In his spherical forms, juxtaposed colors and carved optic passageways create a separation of space, allowing the viewer to peer into and through the form. Often his sculptures are balanced on edge seeming to defy gravity. His Fractograph series takes a more conceptual approach to the material. Different methods including impact and thermal shock are used to shatter a perfectly polished optic blocks. The sometimes-powerful explosion are filmed in slow motion and exhibited along with the reconstructed blocks.