元•初 王建中玻璃艺术展 THE BEGINNING WANG JIANZHONG'S GLASS ART
策展人:陈瑛
展览时间:2015年10月25日 – 2016年02月29日
展览地点:上海玻璃博物馆二楼临展厅
展览规划及平面设计:协调亚洲
Curator: Chen Ying
Duration: Oct 25, 2015 – Feb 29, 2016
Venue: Temporary Exhibition Hall, F2, Shanghai Museum of Glass
Exhibition Planning and Graphic Design: COORDINATION ASIA Ltd.
关于展览 ABOUT EXHIBITION
采宇宙光华   纳天地神韵   循自然之道   守造物之法
玻璃与艺术的融合,产生其独特的美感,透明、折光、反射出无尽的魅力,它天然的艺术气息,与人们的审美契合,引起人们的好奇与喜爱,并启发人们巧妙享用它的美,创造无数亦美亦幻的艺术品。王建中的玻璃艺术,探索将积淀的传统文化与现代造型艺术语言结合的途径与方法,将新理念和新材料有机融合,抒发一种博大、宽广、自然的情怀。
大澈、透明、火热、冷峻、光韵、律动,这就是玻璃艺术。
The essence of the universe is captured with nature to follow a traditional way of creation.
The work combines unique art pieces with transparent glass to reflect glitter and charm through light refractions. Glass is naturally a very elegant material and aesthetically attractive, so people often use it to create a certain kind of dazzling beauty. Mr. Wang Jianzhong searches for a way to combine traditional culture with today's commonly used plastic materials to form new ideas about materials and offer a seemingly natural outcome.
The art of glass is clear and transparent in form, fiery and cold in creation, and glittering and rhythmic in spirit.
关于艺术家 ABOUT ARTIST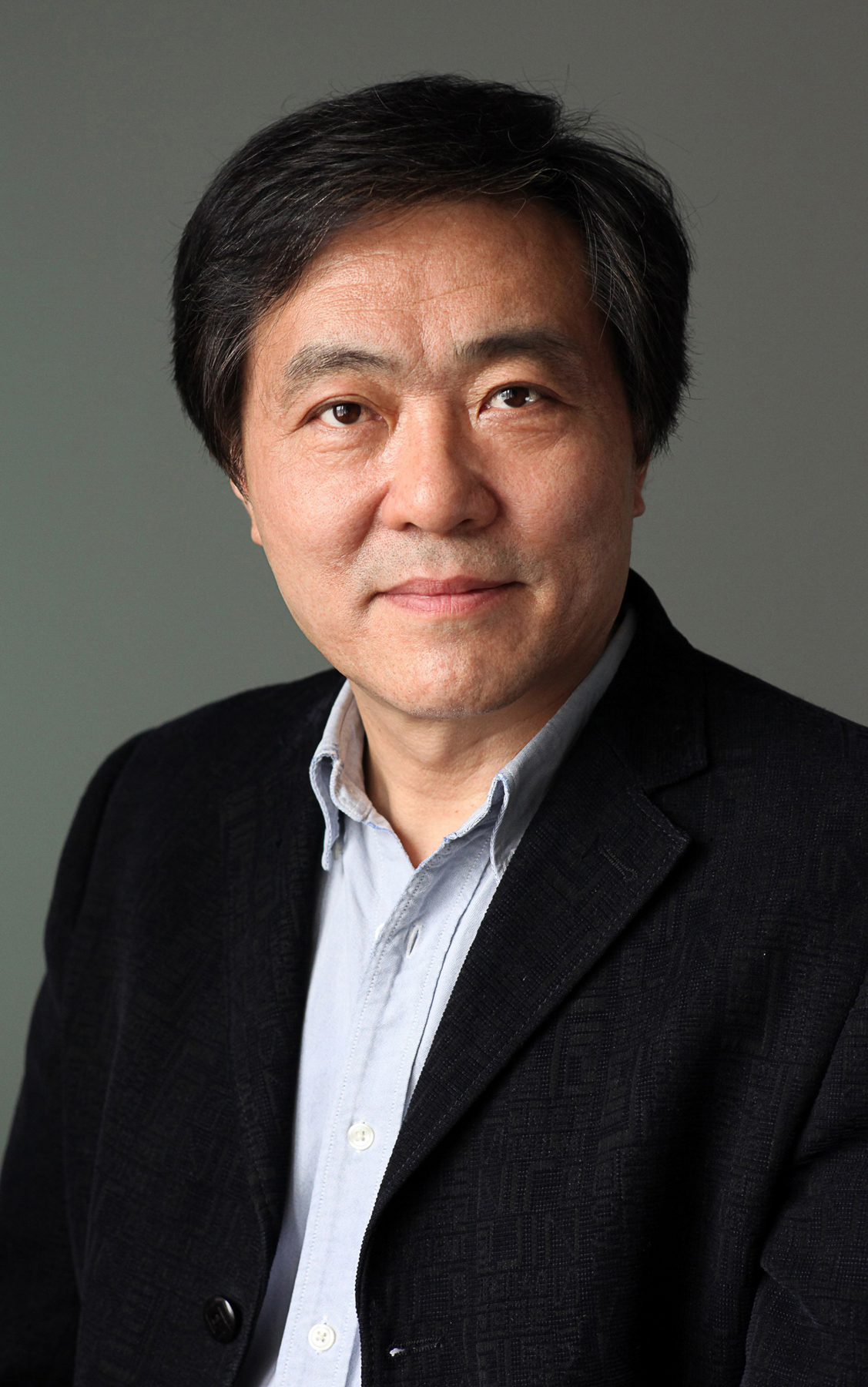 王建中
Wang Jianzhong
出生年月:1955年8月
Birthdate: August, 1955
主要经历:
Education & Work Experience:
1978年考入中央工艺美术学院,1982年毕业留校任教
Studied at Central Academy of Craft Art (the later Academy of Arts & Design, Tsinghua University), 1978-1982
曾任陶瓷艺术设计系副系主任、副教授
Worked as deputy director and associate professor at Ceramic Art Department, Central Academy of Craft Art
清华大学美术学院工艺美术系书记、教授、教学主任
Serves as Party Committee Secretary, professor and director of academic affairs at Department of Art and Crafts, Academy of Arts & Design of Tsinghua University
现任清华大学美术学院教授、博士生导师
Currently working as a professor and PhD supervisor at Academy of Arts & Design of Tsinghua University
中国工艺美术学会副理事长、常务理事
Serves as vice president and standing member of China National Arts and Crafts Society
中国陶瓷协会艺术委员会执行会长、中国陶瓷设计中心主任
Serves as Executive President at Arts Committee, and director of Ceramics Design Center, China Ceramics Industrial Association
中国科学技术协会委员
Currently a member of China Association for Science and Technology
中国玻璃艺术大师
A master of glass art
艺术家说 ARTIST's statement
当玻璃被加热熔化时,迅速而准确地作出决定,创作出自然、飘逸、大气的的形态,我感到了一种艺术精神的释放,激活了沉积于心中的经验。高山流水、深壑大川、森林草场、林海雪原成为创作的范本,造化之师,为我无穷的创作源泉。玻璃材料是神奇的,它可以任你运用多种方法创造"风吹大漠的流动"、"热带雨林的神秘"、"潺潺溪水的宁静",尽情展现你内心的壮美,将冰冷的材料赋予鲜活的生命感,是创作中最激动的时刻。
玻璃是透明和坚硬的,玻璃艺术的创造过程,使我深刻地感悟了人生和艺术的真谛,真实是艺术创作的根本,玻璃的透明和晶莹,使人感到不能容忍半点虚假, "真、善、美",在玻璃艺术的创作中是具体和透明的。艺术需要你的奉献,熔化玻璃时的炙热,将净化你的灵魂。
When I reshape the melting glass, prompt and accurate, into natural, flowing or grand forms, I liberate my spirit of art, and reflect my inner experience. I take a variety of elements as my source of art—mountains, rivers, valleys, forests, grasslands, or snowfields, and glass, so magical that you can reveal the magnificence of your heart and endow life to the cold and lifeless, is the perfect material from which you can depict how the wind blows through the deserts, how the rain forests are mysterious, or how tranquilly the streams flow. That's the most exciting moment in my creation.
Transparent and solid, glass enlightens me on the essence of life and art during my creation. Art shall first be truthful. The clear and sparkling glass is anything but deceptive, thus the creation of glass art is well-grounded and crystal-clear. Art also needs devotion. The heat that melts glass also purifies your soul.
部分展览作品 PART OF WORKS EXHIBITED