鱼
Abstract Olive
2007
作品《鱼》以日常生活中所常见的鱼类为原型,造型简洁明快,散发着一种宁静平和的气息。《鱼》不仅象征着身处社会中的人类个体的处境,同时表达了艺术家Nick Wirdnam对人际关系、亲密关系和人际距离的看法:虽然我们都是拥有不同故事的个体,但许多人的基本体验是具有共性的。
Using sleek, simply sculpted fish as symbols for the individual in society, Nick Wirdnam creates a sense of tranquility and peacefulness in his pieces while communicating his sentiments about relationships, intimacy and distance between people. Variations in color, gesture and form suggest that while we are all individuals with differing stories, many of our basic experiences are universal.
艺术家简介 About The Artist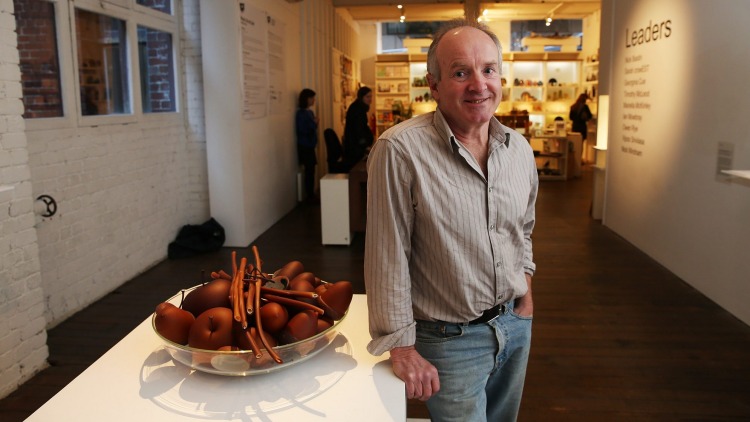 Nick Wirdnam
United Kingdom/英国
*1956
Nick Wirdnam是一位受到广泛尊重并使用玻璃材质进行艺术创作长达35年之久的玻璃艺术家。在过去的十年间,他的作品始终在探索玻璃作为一种雕塑性语言的存在。借由材质的丰富内涵和叙事性,他自由地通过玻璃表达自己的想法。娴熟地运用玻璃技术使得他能够有机会思考、组成、添加、抽取、调整以及发展他的叙事性和他的故事。艺术家的作品与展览的直接灵感来源于自己的家庭、个人周遭环境以及经历。
Nick Wirdnam is widely respected and has been producing works in glass for over 35 years. Nick's work, over the last ten years, has been an exploration of the sculptural elements of glass. Through the use of composition and narrative, he has been able to freely express his thoughts. His skill with glass gives him the opportunity to contemplate, compose, to add, subtract, adjust, contribute and develop his narratives, his life stories – as sculpture and portraits, relying on reality, intuition and a wealth of experience. Nick's exhibitions are often inspired directly by Nick's family, personal circumstances and experiences.