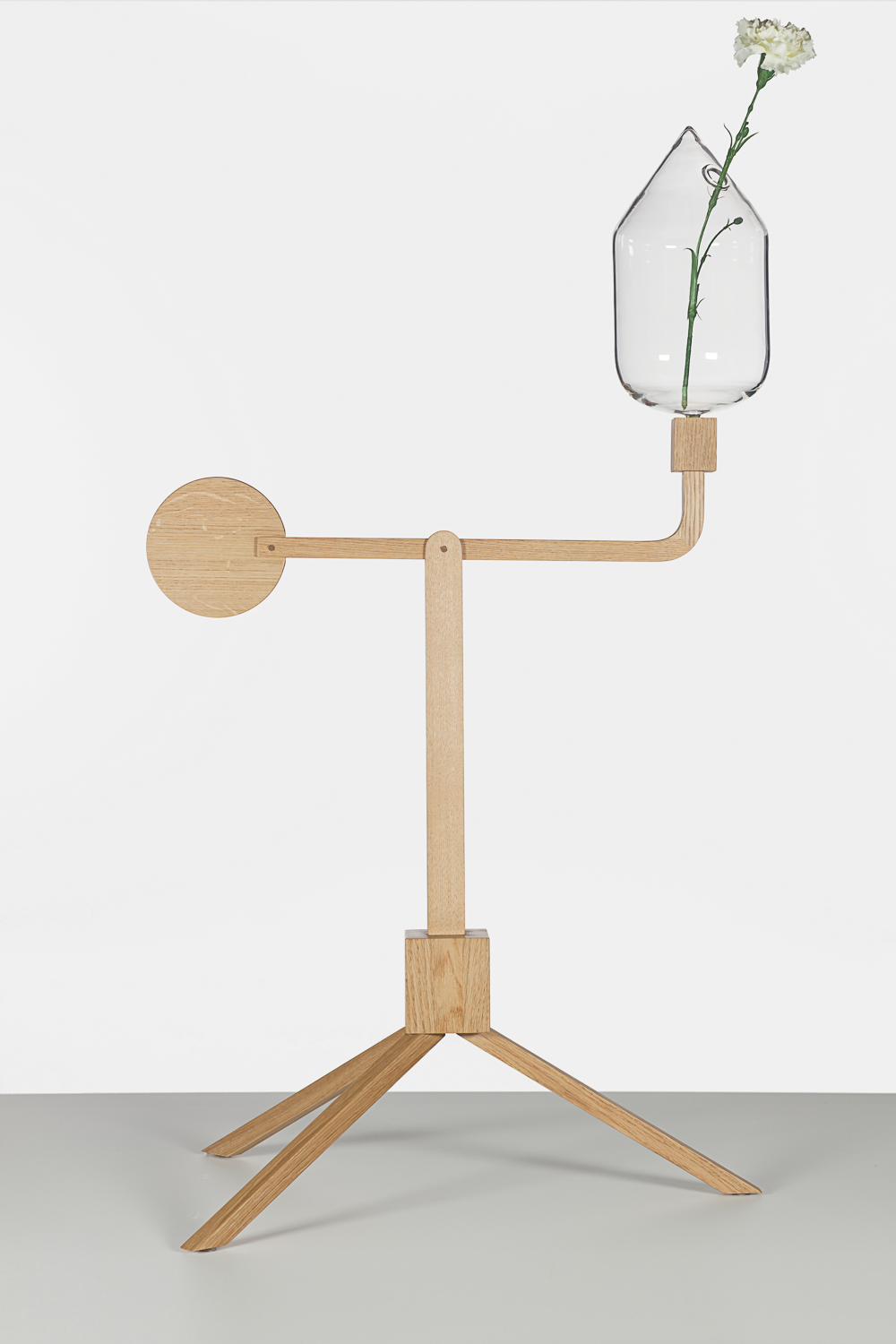 平衡
Balance
2011
这件名为"平衡"的作品是一件优雅的当代玻璃花瓶,它由两种材料、两个结构组合而成:悬空的玻璃配件支撑在一个精巧的橡木结构上。当Marie Dessuant在设计这件作品时,她考虑的并非是能否成功创作一件具有实用意义的装饰物件。作品设计灵感源自对"空间之间"的思考,意在强调空虚和饱满之间的某种平衡。玻璃的上方开了一个小孔,只能容纳一两朵插花,因而观者的注意力依旧还是会停留在作品略显古怪的整体结构上面。
Balance is a contemporary single-flower vase designed for Secondome Gallery in Rome. This piece is composed of a floating glass element that rests on a delicate wooden structure. Designer Marie Dessuant wasn't concerned simply with the success of creating a decorative object with basic practicality. Inspired by a reflection on "in between space", this vase attempts to emphasise a certain balance between emptiness and fullness. A small hole in the glass accommodates just one or two flowers, keeping the observer's attention on the whole composition.
设计师简介 About The Designer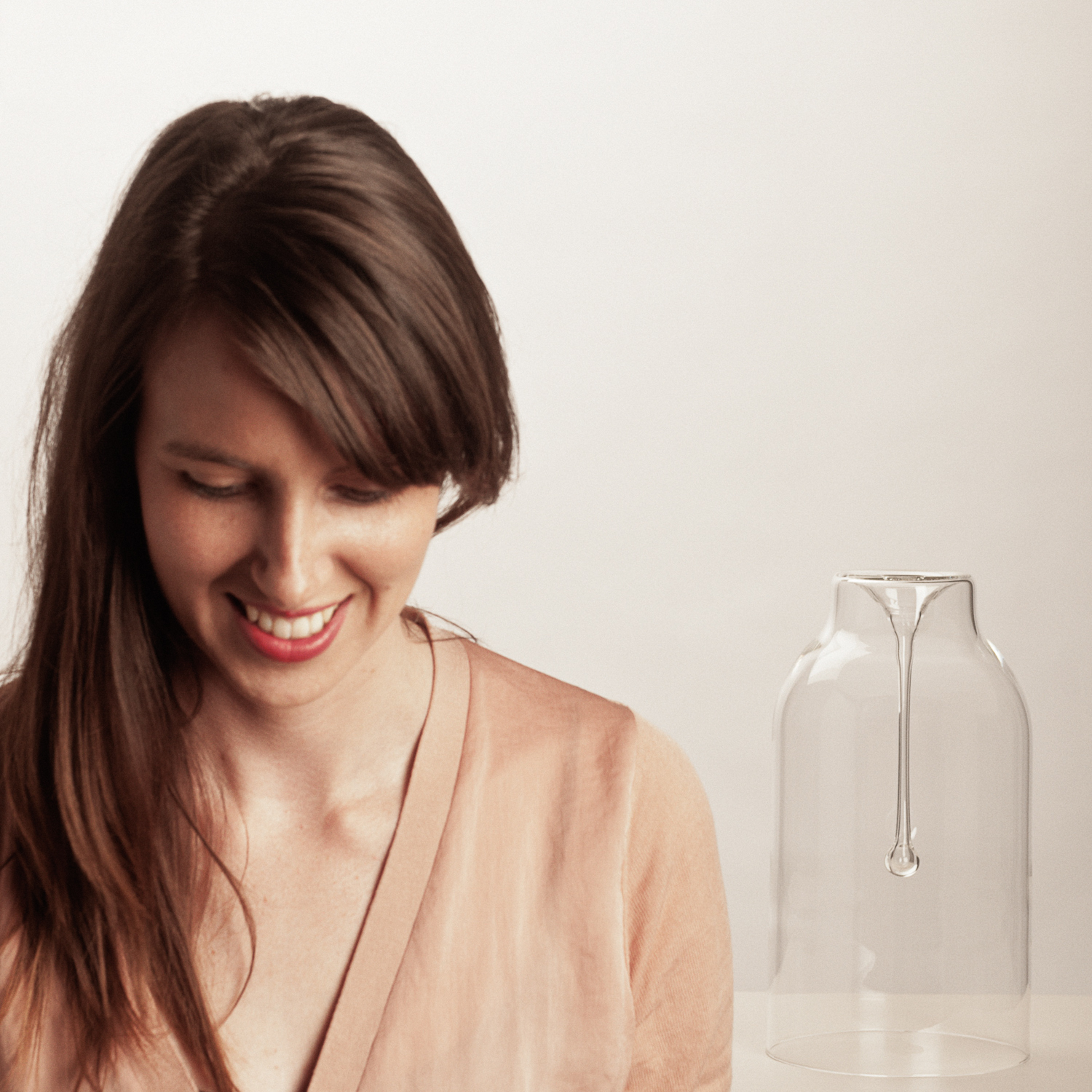 Marie Dessuant
France/法国
*1984
http://studiodessuantbone.com
2011年,法国产品和家具设计师Marie Dessuant和英国平面设计师Philip Bone结识于意大利的贝纳通集团传媒研究及发展中心Fabrica。虽然来自不同的领域,但基于相同的审美、理解和设计方式,他们于2014年在巴黎合作成立了Dessuant Bone工作室。Studio Dessuant Bone是一家跨学科的设计咨询机构, 以指导、设计、产品及室内为专业方向。
French product and furniture designer Marie Dessuant and British graphic designer Philip Bone met in Italy whilst residents at Fabrica, the Benetton Group Communication Research Centre in 2011. Coming from different design disciplines, but sharing the same aesthetic, understanding, and approach to design, they opened Studio Dessuant Bone, Paris in 2014. Studio Dessuant Bone is a multi-disciplinary design consultancy specialising in direction, design, product, and interiors.