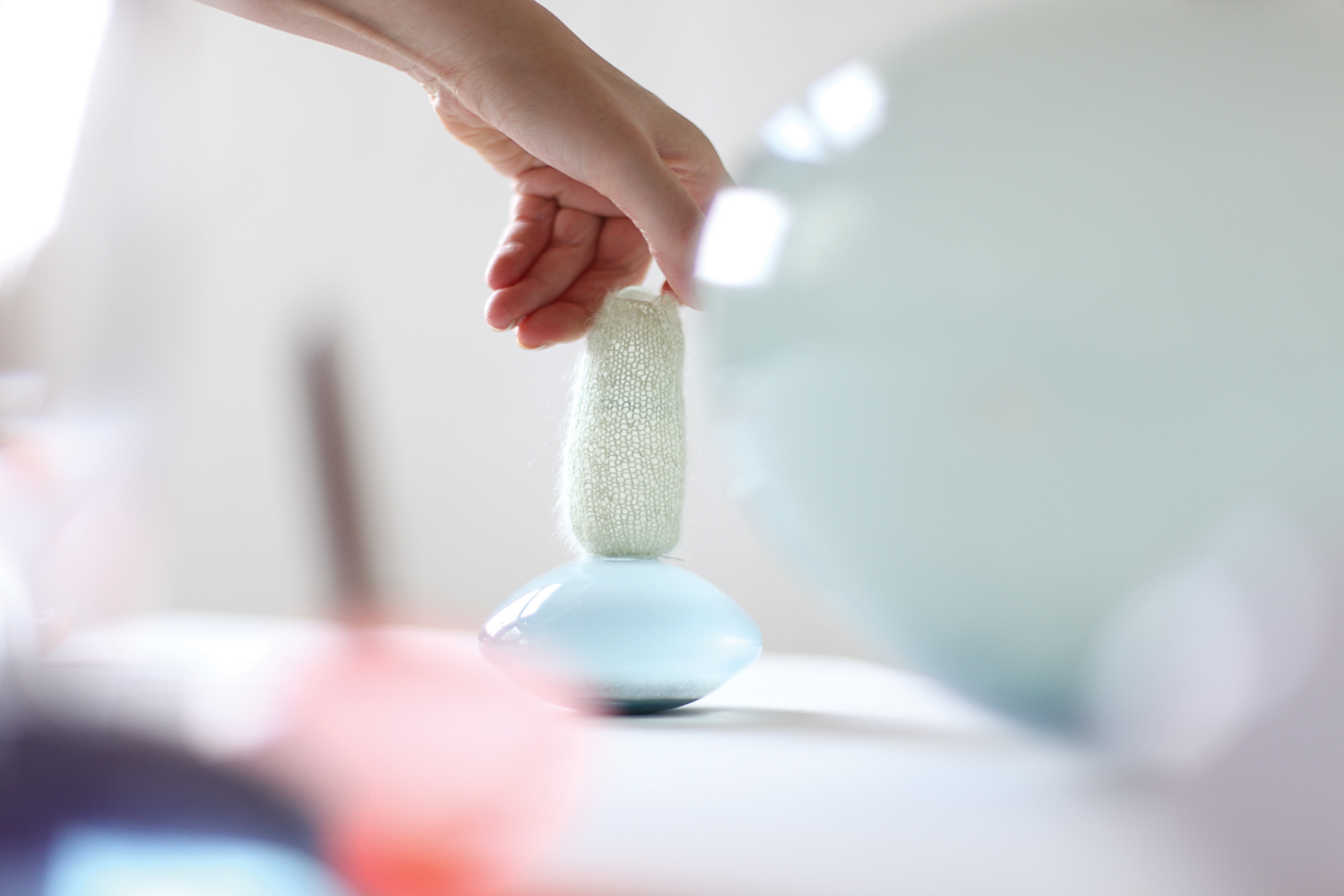 每日诗歌
Daily Poetry
2005-2012
为了抵消我们忙忙碌碌的数字化生活方式,每天抽出时间顺从本能地进行冥想沉思,Ingrid Hulskamp设计了一系列能够激发身体互动的可触作品。这一系列的奢华作品由手工吹制玻璃、镀铜金、木具和彩色颜料制作而成,轻柔地转动这些精致的物品,物品内不同颜色的颜料将会起伏旋转,魔术般变幻不同的形态和颜色。
"每日诗歌"的设计灵感源自对时间的视觉化感受、往昔的儿童玩具以及不断变化的自然元素。"当我们逐渐成长,我们不再对这个世界敞开心扉,活在'当下'变得那么困难。",对设计师而言,玩耍和笑声可以把我们带回当下,这对我们的幸福感而言至关重要。
To counterbalance our rushed,digital lifestyle, and to pursue time for daily contemplation in an intuitive way, Ingrid Hulskamp developed a series of tactile objects that evoke physical interaction. The luxurious objects, made from hand-blown glass, brass-plated gold, wood and colored pigments, transform magically through movement. Through spinning the delicate objects softly, the different colored pigments inside the object rise up and transform magically in different patterns and colors.
The objects are inspired by the visualization of time, old-fashioned children toys and the ever-changing elements in nature. "When we grow older, we can lose our open mind to the world and it becomes so much more difficult to live in the moment," says Hulskamp. "Playing and laughing can bring us back to the here and now. It's so vital for our well-being."
艺术家简介 About The Artist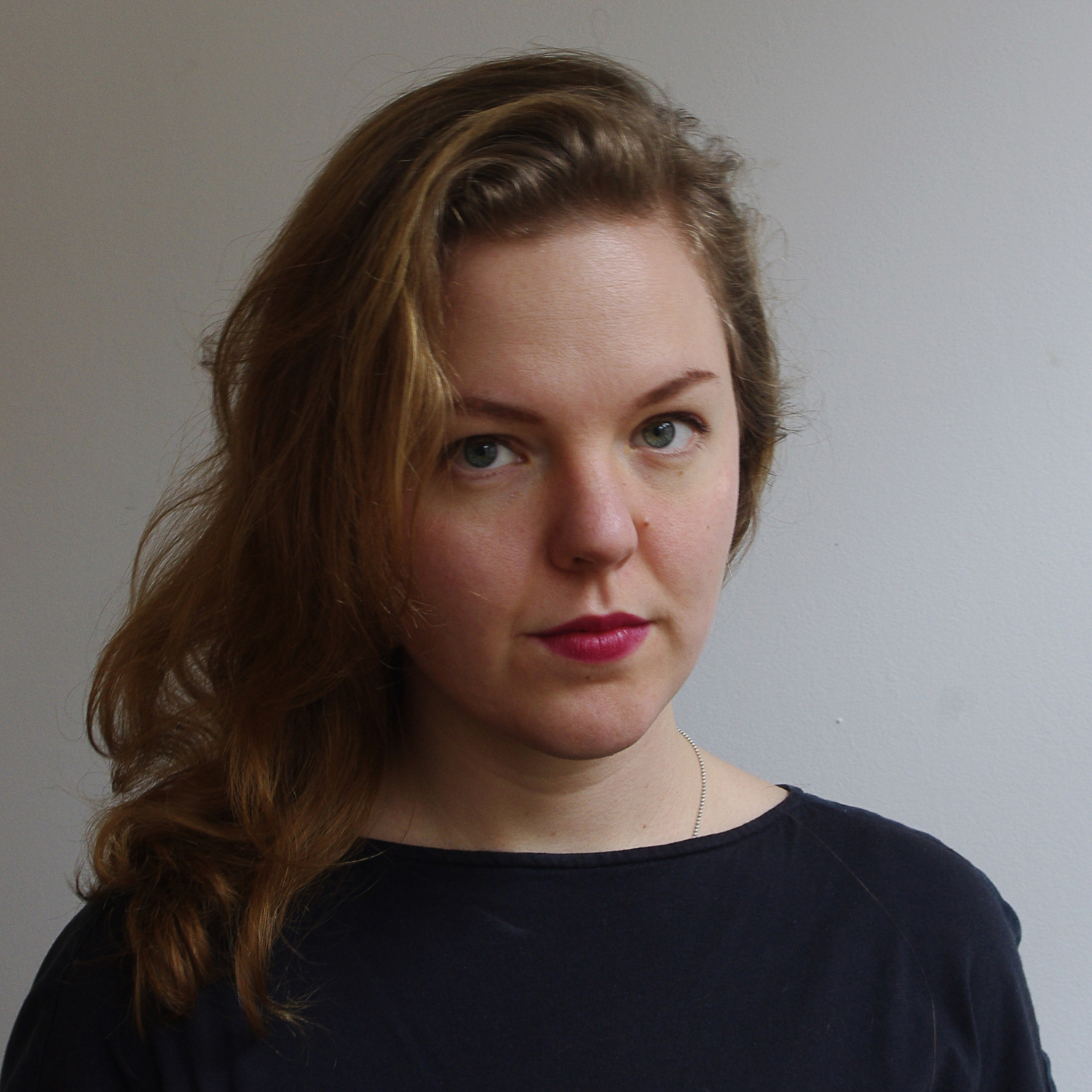 Ingrid Hulskamp
The Netherlands/荷兰
*1984
www.ingridhulskamp.com
Ingrid Hulskamp是一位诗意的设计师,她始终尝试以充满趣味、富有诗意、纤巧精致的手工设计使人沉醉其中。Ingrid的基本设计理念在于增强当下的生活感受,创造沉思和静止的时刻。尽管其作品的形式与展示方式各不相同,但都具有令人沉迷其中的共同品质。它们带有一种精细奢华的魅力,能够触及人的内心深处。
拥有文科硕士学位的Ingrid Hulskamp毕业于伦敦中央圣马丁学院纺织前景专业。毕业后便在阿姆斯特丹创建了自己的工作室。她的毕业作品"每日诗歌"被众多有名望的时尚观察者所瞩目,被视为一位前途光明的青年才俊。
Design Poet Ingrid Hulskamp aims to enchant people with the use of handcrafted, playful, poetic and delicate design. The underlying philosophy of her work is to develop design that enhances the concept of living in the here and now, andto bring about moments of meditation and stillness. Though the collections are quite diverse in their presentation, their mutual quality is the way they enchant us. They share a charisma of refined luxury and an ability to touch people deeply.
Ingrid Hulskamp is a graduate of the MA Textile Futures at Central Saint Martins in London. She founded her studio in Amsterdam right after a successful graduation. Her graduation work "Daily Poetry" caught the eye of amongst others renowned trendwatcher Lidewij Edelkoort , recognizing Hulskamp as promising new talent.