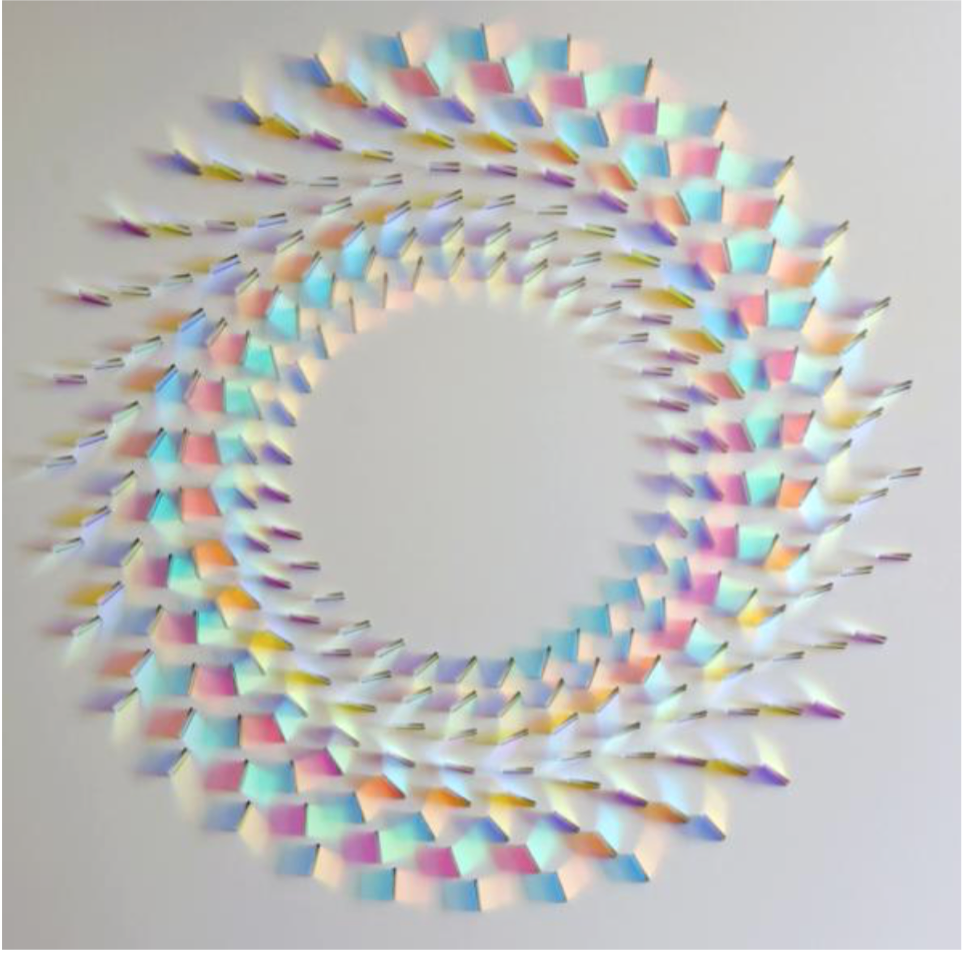 Dichroic Glass
多重霓虹
2014
Dichroic滤光片,字面意思为两种颜色,作为一种光学薄膜,它可以反射特定波长的光线,并允许其它波长的光线通过。NASA在上世纪五十年代末期开发出这种材料,用来保护人体免遭太阳光线直接照射和宇宙辐射的潜在伤害。两向色镜由于其所呈现的独特视觉效果,一直被广泛用于科技和工业领域。
在光线的反射作用下,从不同角度照射和观察,这种材料在金色、炫色或几乎透明之间千变万化。这种材料淋漓尽致地展现了光线的神奇。在Chris Wood 的创作中,以稜镜为素材排列出圆形的几何图阵,大量稜镜交互反射孕生迷幻多彩的霓虹光,稜镜只是媒介,由稜镜反射出来的霓虹光才是最终呈现的作品。
Dichroic, meaning 'two colors' is an optical coating that selectively reflects certain wavelengths of light and allows the remaining wavelengths to transmit through. Developed in the late fifties by NASA to protect against the potentially harmful effects of direct sunlight and cosmic radiation, dichroic glass, with its striking visual qualities, has been used in a variety of scientific and industrial applications.
The material shifts from being reflective like a golden mirror, to vibrantly colored or almost transparent, depending upon the viewpoint and angle of light. It is a material that very eloquently expresses the magic of the phenomenon of light.
艺术家简介 About The Artist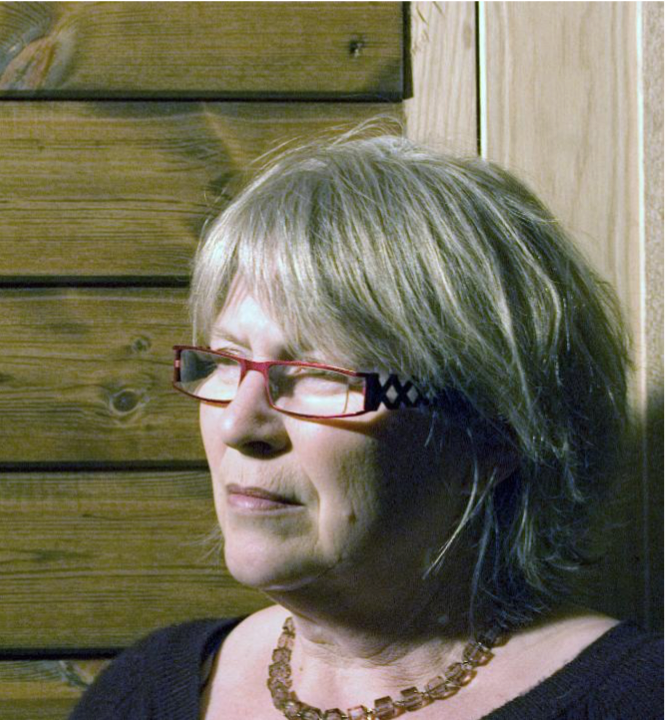 Chris Wood
United Kingdom/英国
*1954
www.chriswoodglass.co.uk
Chris Wood在英国密德萨斯大学学习家具设计,对光线的着迷引导她不懈探索玻璃的物理和视觉特性。随后,他前往皇家艺术学院玻璃专业学习。在那里,他参与了一些大型建筑项目,处理光线和空间问题。借由玻璃这种材质,Chris不断探索光线之美。
对玻璃进行简单的构图和摆放安排,加上与光线的互动,就能营造出复杂的光影图案。根据观者所在位置和光源的角度不同,图案也会发生变化。Chris目前在剑桥郡生活、工作。她在那里制作实验性玻璃与光线作品参加展览。他还将这种探索性的设计手法运用于建筑物和室内装饰。
Chris Wood studied furniture design at Middlesex University. Herinterest in light led her to explore the physical and visual qualities of glass, amongst others by continuing her studies at the Royal College of Art in London, where she worked on architectural scale projects dealing with issues of light and space.
Glass is a material which allows Wood to exploit the aesthetic potential of Light. Minimal structures support simple arrangements of glass, which interact with light to create complex patterns, which change depending upon the position of the viewer and the angle of the light source.Wood lives and work in Cambridgeshire where she produces experimental glass and light artworks. Informed by her exploratory approach she produces work for exhibitions as well as commissioned architectural and interior projects.