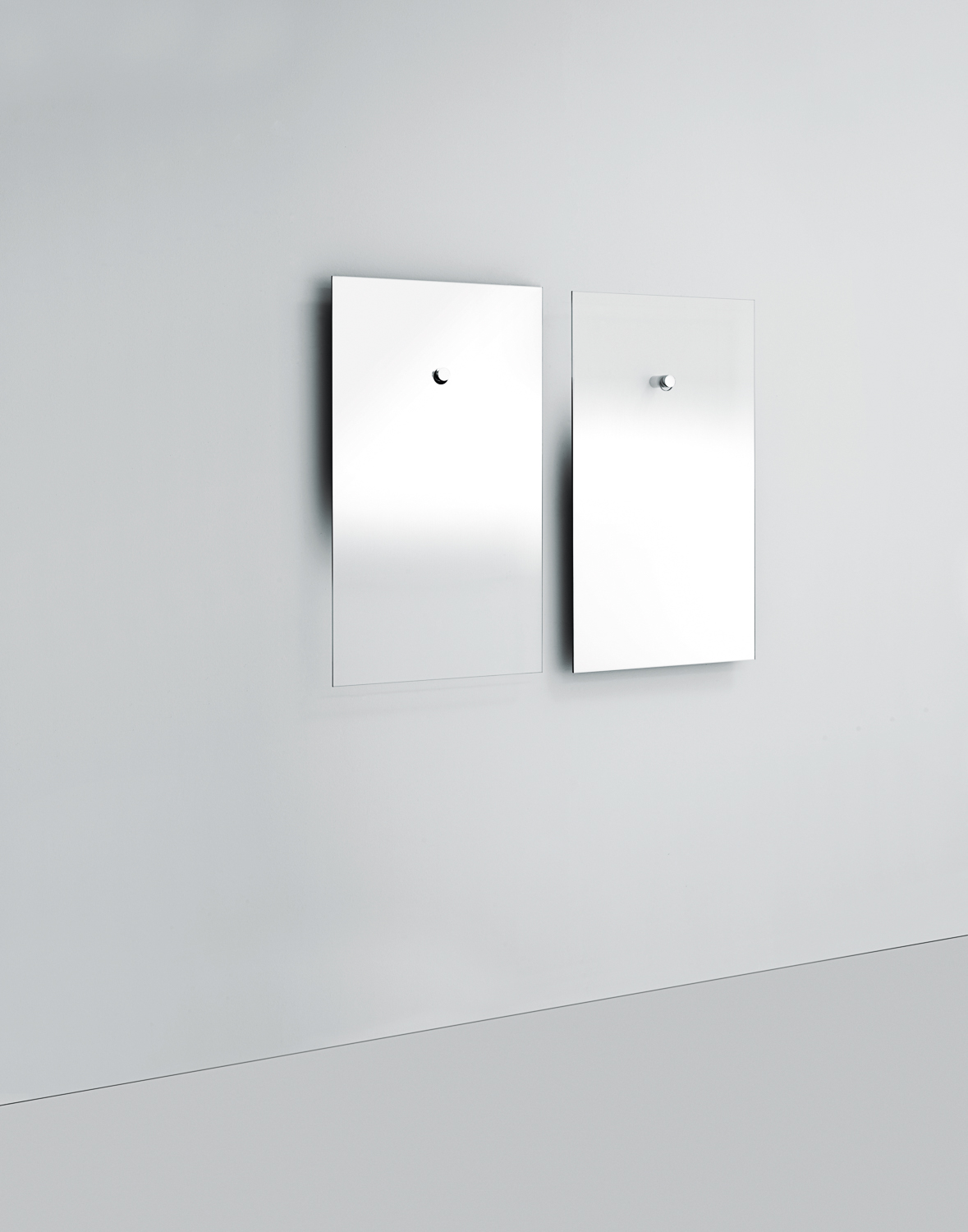 虚无之镜
Fiction
2007
这一名为"虚无之镜"的作品是一款极具现代风格的设计,附于墙面一隅的它,在空间中静静呈现着反射逐渐消失的过程,看上去仿佛是在稀薄的空中缓缓出现又慢慢隐去。它为空间增添了一丝神秘意味,一场关于反射和错觉的游戏。"虚无之镜"由表面经过特殊镀银处理的超亮玻璃制作而成,并用镀铬金属进行固定。
The stylish Fiction mirror lives up to its name by giving the appearance of a fading reflection. Like a disappearing act, it seems to vanish and reappear out of thin air. It adds a sense of mystery to a room, an illusion of a reflection. This wall mirror is created with extra-light glass that has a degrading silver shade and mounted with a chromium-plated metal cylinder.
设计师简介 About The Designer
Jean-Marie Massaud
France/法国
*1966
https://www.massaud.com/
Jean-Marie Massaud出生在法国南部城市图卢兹,这里既是高科技业态的中心,也是通往浪漫感性南法的重要关卡。正因如此,尽管Jean-Marie Massaud毕业于工业设计专业,但他同样从大自然中不断地获取灵感。Massaud竭力反对被其称为"颓废"的设计,也就是将全部心力倾注在设计品的"型格"之上,他认为设计应当创造更美好的居住空间,同时帮助人们身心放松。
Jean-Marie Massaud was born in Toulouse, France, a centre for high-tech industry, but also a gateway to the sensuous south. It is therefore only natural that despite studying at Les Ateliers University for Industrial Design, this powerful draw has influenced his designs, which are continually shaped by forms from nature. Massaud is opposed to what he calls 'decadent' design, which focuses all its energy on 'styling': design should create better living spaces and give people peace of mind.