易碎品
Fragile
2015
"易碎品"是一件围绕工艺、材料、灵感和实验展开的设计项目。在从日常生活的各种材料中汲取灵感时,设计师意识到气泡垫可以作为新的工艺流程中主要的实验对象。在尝试定义和设计新概念时,他们经历了一个不断试错的过程,最终呈现出来的就是这件令人难以置信的逼真作品。无论这件"易碎品"摆放在哪里,参观者都可以尽情的用自己的双手去触摸和感受,由于玻璃自身易碎的属性,这种真切的身体互动是非同寻常的,同时也能激发观者更深层次的独立思考。
Fragile is a design project that centres on process, materials, inspiration, and experimentation.Inspired by a material that is part of our everyday activities, Maya Lapp and Denis Perera discovered bubble wrap as the main element for experimenting with a new process that, through a process of trial and error, bore the definition and design of their new concept. The final result is an incredible verisimilitude: wherever the art is placed it invites the viewer to touch and explore with their own hands, a concrete physical interaction that is unusual due to the fragile nature of glass, a material which creates an detached contemplation.
设计师简介 About The Designer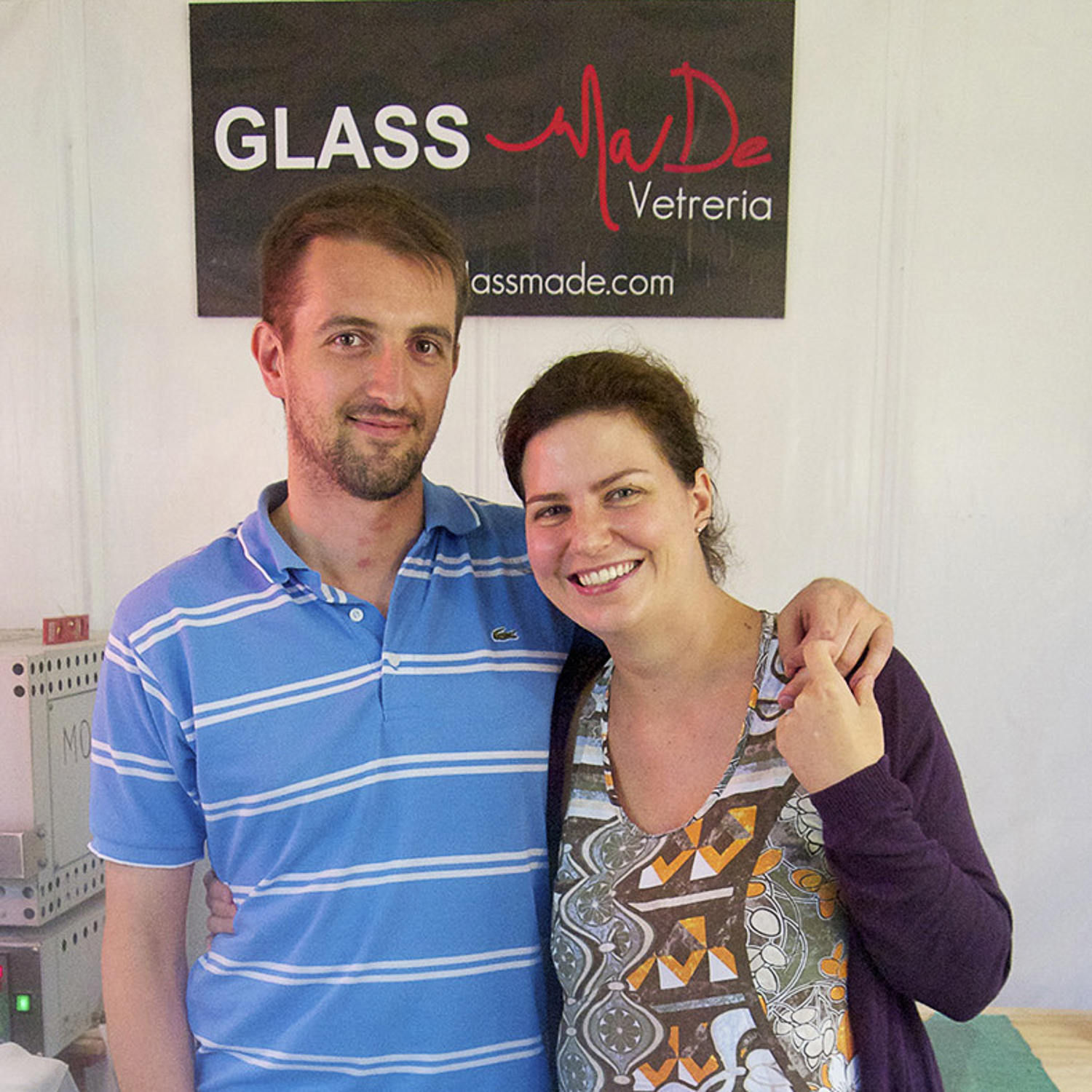 GlassMaDe
Italy/意大利
https://www.artglassmade.com/
GlassMade是一家小型的玻璃工作坊,但包含了两个年轻人对玻璃的激情。Maya和Denis是在意大利博尔扎诺学习玻璃专业时相遇,并就此结合,同时也把他们对玻璃的理解和热情转换成了一项事业。他们的作品充满优雅的气质,这种气质正是源自巴西的激情和意大利手工艺的完美组合。
GlassMade is the story of a small artisanal company but also of the passion of two young people for glass. Maya Lapp and Denis Perera met at the School of Glass in Bolzano, and have united their lives to deepen their understanding of glass and turn it into a business. Their creativity is born from a special blend: Brazilian spirit with Italian craftsmanship.