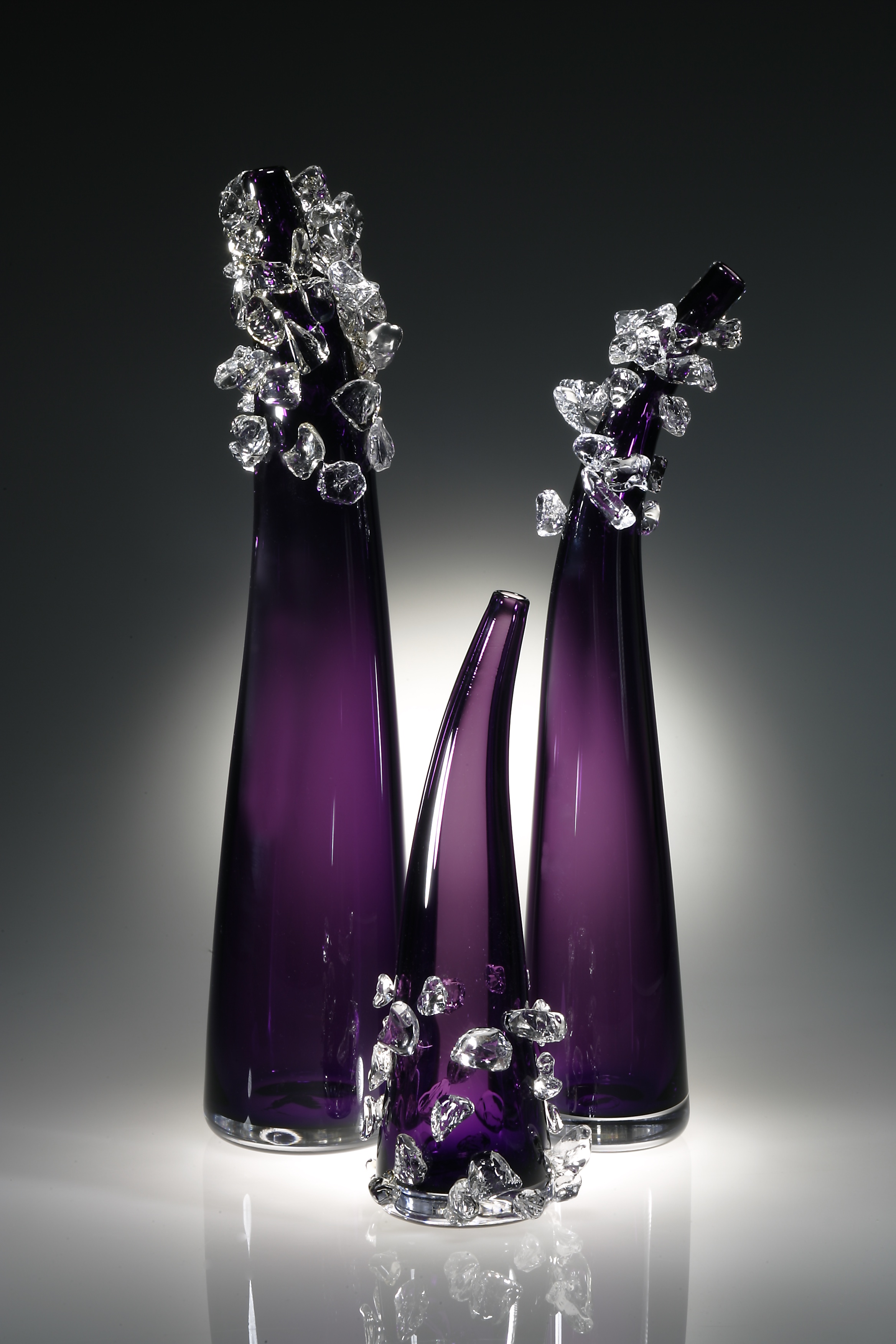 冰珊瑚
Ice Chi Family
2010
《冰珊瑚》所表现的是一种想象力,流动感和优雅被一刹那捕捉的感觉。艺术家Stuart Garfoot总是着迷于海底的珊瑚礁,他尝试把铸造和吹制融入个性化的手工艺,来实现不可复制的艺术效果,同时通过光线,色彩和流动感来捕捉这种生物的精华之处。这些复杂的,栩栩如生的海底生物,就像我们一样,以一种精神交汇的交流方式聚集在一起并互相依存。当它们是个体的时候,它们所表现的是动态,独立,个性;当它们在群体中,它们又会表现出互相依赖,一代一代繁衍下去而生生不息。
The "Ice Chi Family" are frozen in a moment as they are caught in all their imaginary, fluid and graceful beauty. Stuart Garfoot has always been fascinated by the rich, abundant, colourful, natural life forms found undersea on coral reefs. These complex, animated, bold, liquid creatures are, like us, held together in an almost spiritual dance of communication and mutual survival. They are at once dynamic and independent single life forms, unique and wonderfully individual, yet completely interdependent in "family" groups, generations of life flowing one into the other.
艺术家简介 About The Artist
Stuart Garfoot
United Kingdom/英国
*1953
Stuart Garfoot于1975年毕业于Stourbridge艺术学院玻璃和陶瓷专业,后于1978年毕业于皇家艺术学院玻璃专业,并获硕士学位。毕业后从教于Wolverhampton大学并担任资深讲师和玻璃学科带头人。
Stuart Garfoot graduated from Glass and Ceramic Department of Stourbridge Art School and then had the master degree of Glass from Royal Academy of Art. After graduation, he has taught in the Wolverhampton University and become a senior lecturer and head of glass major.