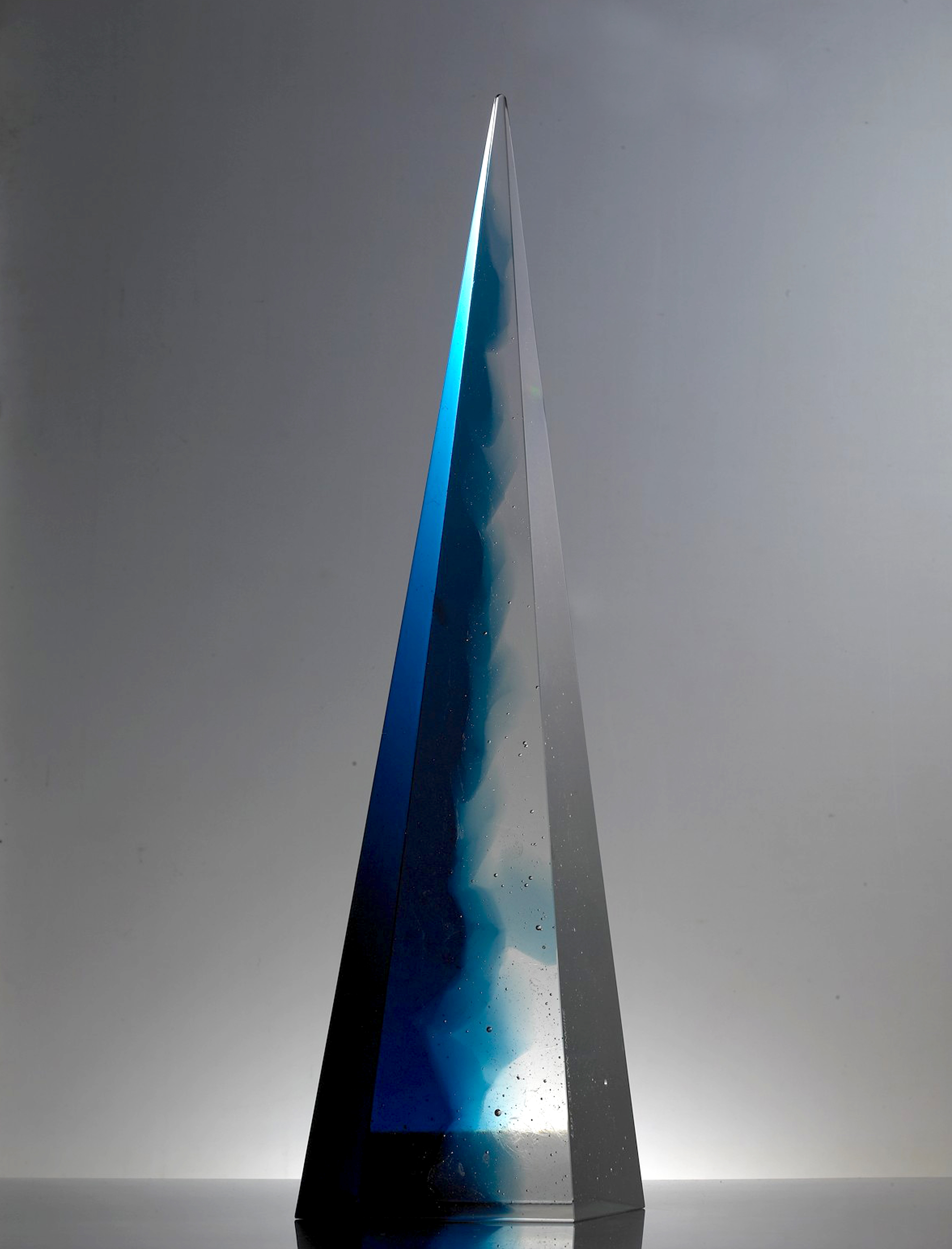 天空和海洋
Sky & Seas
2006
作品《天空和海洋》描述的是英国Cardiff海的风景:寒冷的、略带浅灰色的海洋,冰冷的水汽悬浮在清新而透明的空气之中。面对作品,观者会感到一种摄人心魄的神秘之美,一种天机将泄的骚动。艺术家庄小蔚利用玻璃铸造了一个舒展和优美的文学想象,一种诗意的抒情。
This piece depicts the scenery of the British Cardiff Sea: a cold, grayish sea, where an icy mist is suspended in a crisp, transparent space. Facing the work, we feel a mysterious, breathtaking beauty, a secret fervor about to be released. Here, Zhuang Xiaowei use glass to be casted into beautiful literary image, a form of lyrical poetry.
艺术家简介 About The Artist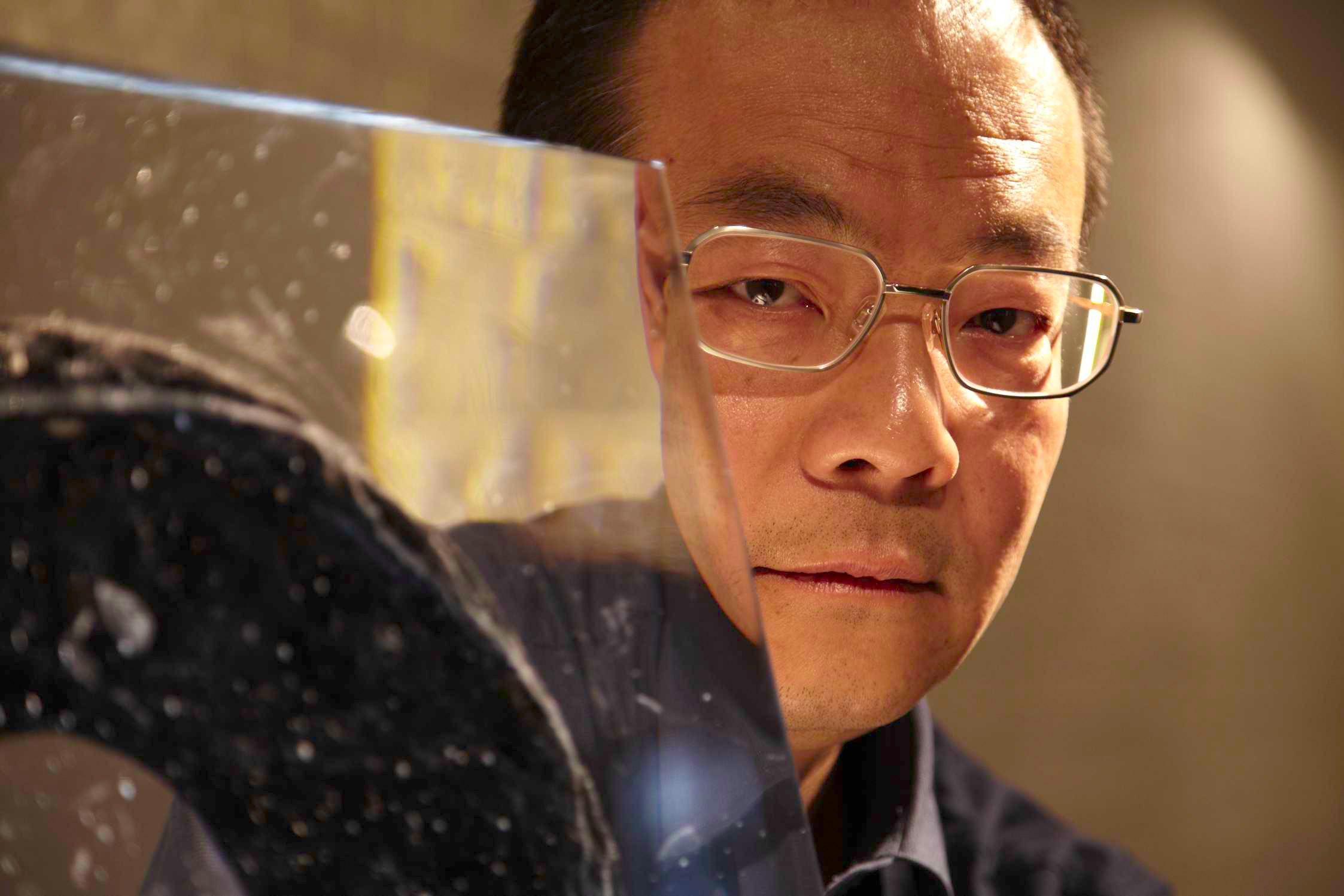 Zhuang Xiaowei庄小蔚
China/中国
*1957
玻璃艺术是自20世纪70年代开始并在欧洲和美国得到迅猛发展的学科。1998年庄小蔚受上海大学派遣去英国Wolverhampton大学美术设计学院玻璃艺术系攻读硕士学位。2000年11月回国,在Wolverhampton大学的技术支持下,在上海大学美术学院建立了能完整进行独立教学的玻璃工作室,并使该工作室获得了国际的声誉。
Since 1970s, the glass art, as a discipline, has developed by leaps and bounds in European countries and the US. In 1998, Mr. Zhuang was sent by Shanghai University to study for a master's degree at the Department of Glass Art under School of Arts & Design of Wolverhampton University. In November 2000, he returned to China. Under technical support from Wolverhampton University, he established a glass studio, engaged in independent and all-round instructions on glass art at the Fine Arts College of Shanghai University.