塞上 下集 FRONTIER Part II
展览时间:2019年11月5日-2020年3月29日
开放时间:周二–周五 13:00-17:00 / 周末及节假日 11:00-17:00
展览地点:上海玻璃博物馆园区 H18展厅
项目艺术总监:李力
Duration: November 5, 2019 – March 29, 2020
Open Time: TUE – FRI 13:00-17:00 / Weekend & Holiday 11:00-17:00
Venue: H18 Shanghai Museum of Glass Park
Art Project Director: Lise LI
关于展览 ABOUT EXHIBITION
《塞上》系列展览的作品创作灵感均来自唐代诗人王维《使至塞上》。由2018年《塞上》(上集)的原始概念出发,延续深化意向的转化和时空主题的思考。上集与下集的两个部分彼此互为核心命题的内部与外部,形成互文关系。展览以运动的机械结合绘画装置,以玻璃材质作为情绪主线,呈现一个非线性"空间故事"。
在下集展览中,孙逊带来了全新的玻璃材质作品,从上集的影像外化形式进入立体作品与空间的呈现。这五组作品是专门为上海玻璃博物馆"退火"系列艺术项目创作的全新作品,也是孙逊首次创作大型装置作品。
Exhibition series FRONTIER is inspired by On a Mission to the Frontier, a poem of Wang Wei written in the Tang Dynasty. Starting from the original concept of FRONTIER Part I in 2018, Part II of the series continues the conversion of concepts and reflections on time and space. The two parts of the series of exhibition become the external and internal core concept mutually, formed intertextuality between each other. Taking glass the material as a main guideline of emotion, the exhibition combines dynamic machinery and painting installation, which presents a non-linear "story of space".
In Part II of the exhibition, SUN Xun brings us a series of brand-new glass installations, transforming the language of his works from the externalized moving images in the Part I into presenting three dimensional works and spaces. The five new groups of works are specially created for the "Annealing" Project of Shanghai Museum of Glass, and also the first large-scale installations in artist's career.
关于艺术家 ABOUT ARTIST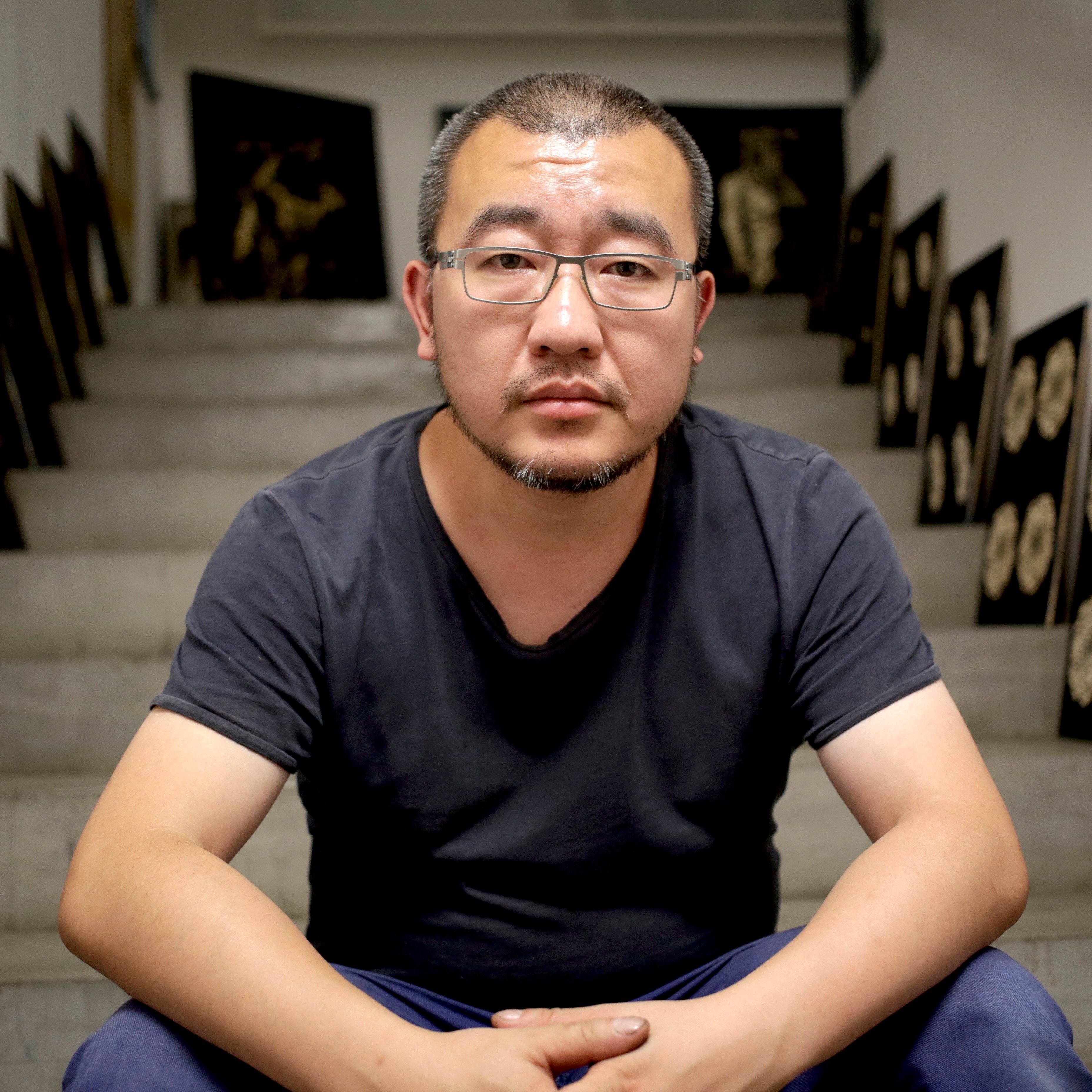 孙逊,1980 年出生于中国辽宁省阜新。2005 年毕业于中国美术学院版画系。次年,成立π 格动画工作室。现生活并工作于北京。孙逊的作品通常为手绘而成的动画短片,同时可以看到与其动画相关的手稿或运用其他媒介制作一些作品。现实与幻想、时间与历史一直贯穿着孙逊的作品。
SUN Xun, born in 1980 in Fuxin in Liaoning province, China, graduated in 2005 from the Print-making Department of the China Academy of Art. In 2006 he established π Animation Studio. He currently lives and works in Beijing. Sun Xun's works are usually short animated films drawn by hand. Apart from the animated short films, he also presents audience manuscripts related to animation or works he created with other media. Reality and fantasy, time and history, are always seen in his works.
For more information, please go to our page on WeChat
更多展览资讯请参阅微信公众号