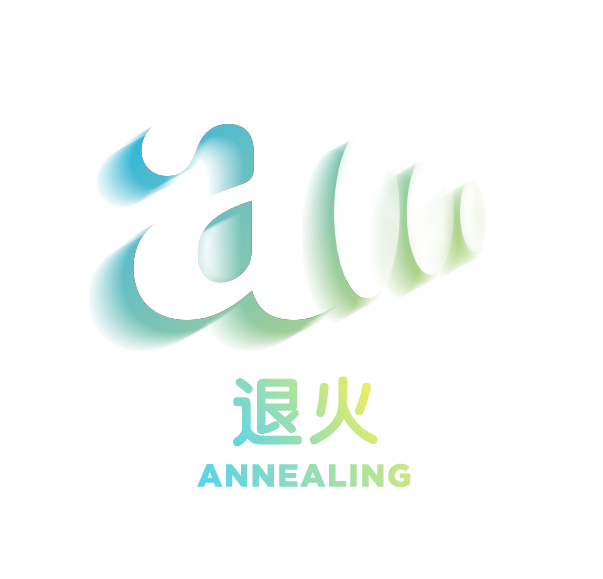 退火是玻璃艺术创作中必不可缺的重要一环,也是玻璃最终成型的关键所在。炙热的熔料在上千度的温度下被塑型,随后经过加热-保温-慢冷-快冷四个退火步骤,使其减缓冷却速度的同时降低玻璃的永久应力。过程中变化种种虽可控,但亦有天数。期间,结果的未知性和偶然性也带给玻璃作品不可预知的宿命,令人着迷。
上海玻璃博物馆于2014年起开始与当代艺术家张鼎、策展人李力进行首次跨界合作,带来了名为"黑色物质"的重要展览。2016年,上海玻璃博物馆正式将此艺术合作项目命名为"退火",如同退火工艺之于玻璃创作的不确定性,在这个项目中,不同的当代艺术家从各自视角出发,利用玻璃的强大可塑性,为观众和业界带来充满惊喜和出乎意料的精彩作品。上海玻璃博物馆和策展人李力将每年与数位当代艺术家进行深入合作,不断触发当代艺术与玻璃这种材质的沟通、交融与迸发,是玻璃无限可能的最好延伸。
每一次玻璃与不同艺术家擦出的火花都是对艺术的一次重铸,而上海玻璃博物馆所做的就是减缓这一温度的下降,把当代艺术所受的"应力"减小到最低,从而保证艺术本身的最完美展现。我们希望每一年的展览,观众看到的都是充满情感、炙热的艺术,而并不只是最终冷却后置于台面的冰冷材料。"退火"不仅使得材料能够充分绽放,更使得艺术的生命力持续加温、并延展至最无边的未来。这就是我们不断在坚持的"退火"。
Annealing is an essential part in creating glass art, and also, key to its final formation. The raw materials are burnt at over 1,000 °C until they turn into molten glass, ready for formation. Then the annealing process begins by heating the formed glass, and then keeping it warm, first slowly cooling it and then quickly cooling it. While slowing the speed of cooling, it can relieve the residual stress within the glass. Though controllable, it takes time to finish the process. But what is really fascinating is that it is the unknown and uncertainty in annealing that bring an unpredictable life to the glass artwork.
Since 2014, Shanghai Museum of Glass has joined hands with modern artist Zhang Ding and curator Li Li to bring a ground-breaking exhibition named "Black Substance." In 2016, Shanghai Museum of Glass has officially renamed this exhibition as "Annealing." Such as the uncertainty of annealing in glass creation, surprisingly and unexpectedly wonderful glass artwork in this exhibition brought together by different modern artists who contribute their own perspectives into the powerful plasticity of glass, are another form of annealing. Every year from now on, Shanghai Museum of Glass and curator Li Li will partner with a number of modern artists to continuously renew the links between modern art and glass, and to explore the infinite possibilities of glass to its best.
Every sparkle between modern artists and glass is a renewal of glass art. For Shanghai Museum of Glass, our role in this is to slow the cooling of the sparkle, and relieve the "internal stress" of modern art to its minimum for presenting the art itself in its best possible form. We sincerely hope that in each year's exhibition, we could present our audience with artwork infused with feelings and emotions, not just cold materials merely cooled down sitting on the platform. "Annealing" not only can bring the best out of the materials, but also keep the art alive and lead an infinite life. This is also the "annealing" that will be constantly found in us.
合作艺术家 PARTICIPATED ARTISTS
展览呈现 EXHIBITIONS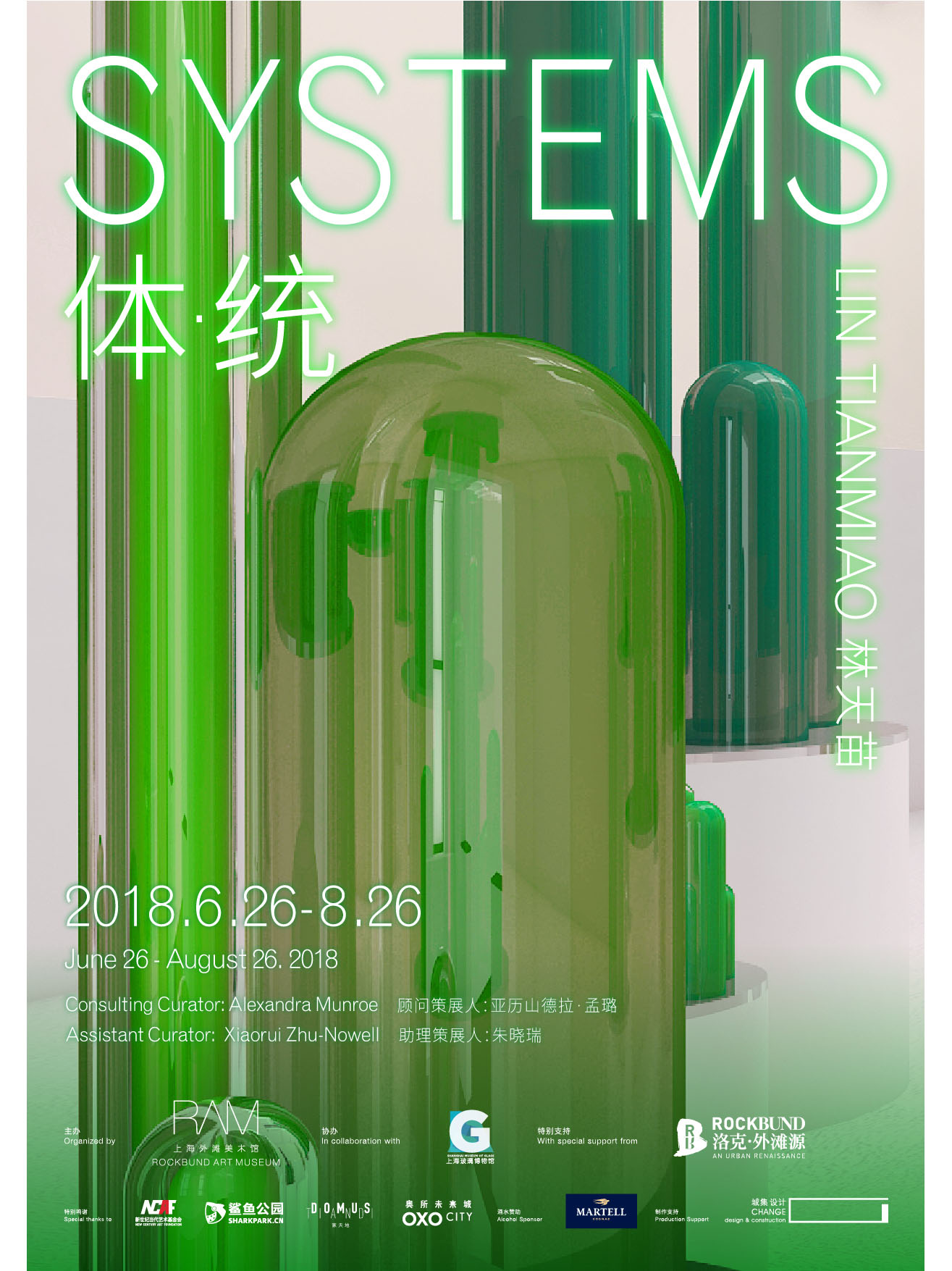 艺术家视整个展览为一个特定场域的项目,展开四部分概念的探究:"个体意识"、"群体意识"、"公共意识"、"终极意识",概念与楼层相呼应,依次从美术馆二楼展厅纵向延伸到六楼,为观者带来一场心理和感官上的"意识"之旅。
The artist considers the exhibition to be a site-specific project exploring four key concepts: 'individual consciousness', 'collective consciousness', 'public consciousness', and 'ultimate consciousness'. Each concept corresponds to a floor in the museum, from the second floor up to the sixth floor, as visitors embark on a sensorial journey of 'consciousness'.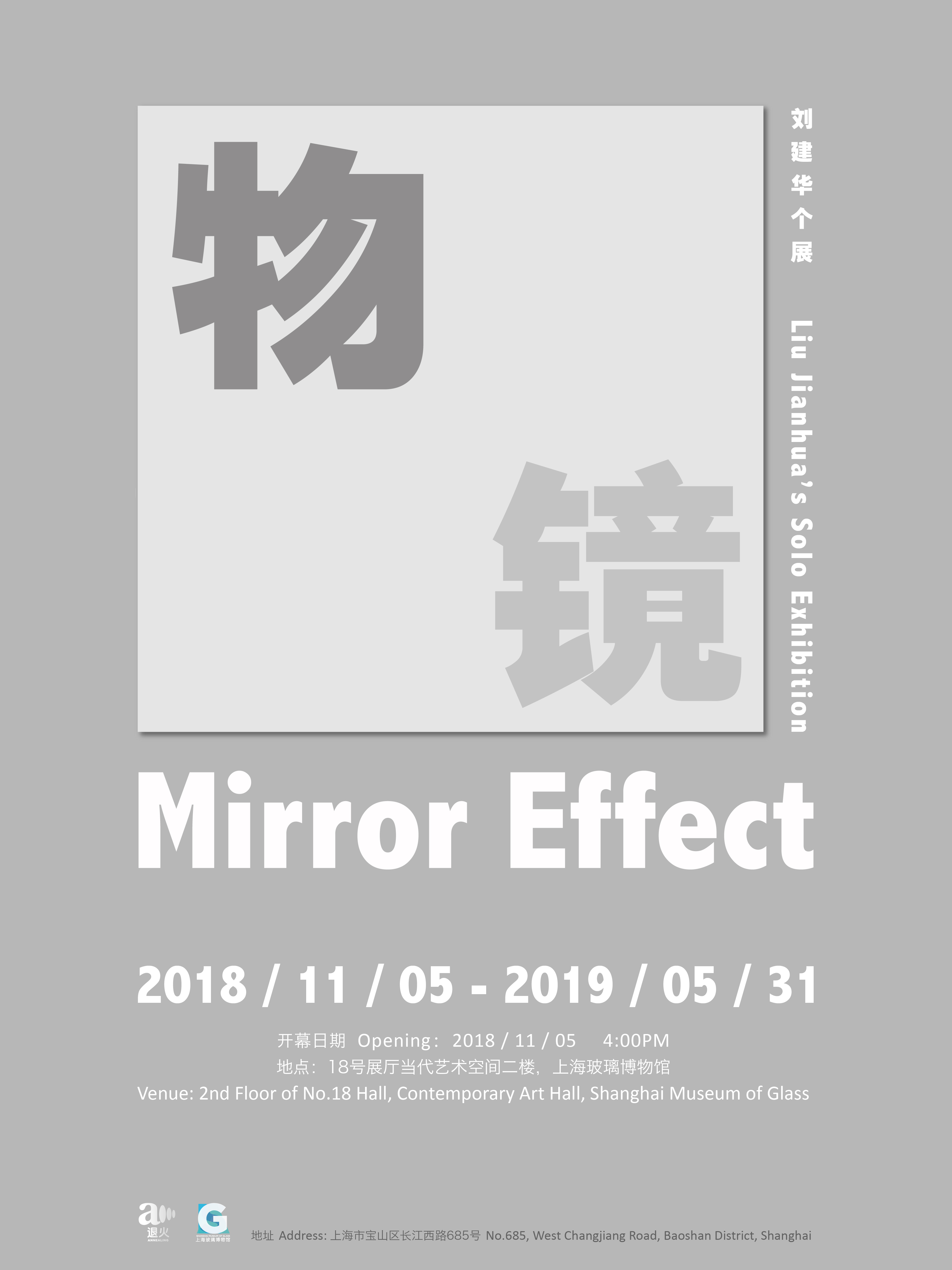 这个陌生场景,梦幻但又现实,我们一直生活在一个"真空"世界中,一切似乎拥有,也会一夜之间失去。人们为看不到的彼岸而努力奋进,而韧劲是支撑着能够走下去的内核动力。现实中,我们正在为失去以往的态度和方向付出高昂代价。
This unfamiliar scene is both fantasy and reality. We have been living in an "empty" world where we seem to own everything but at the same time risk losing them all overnight. Everybody strives for the far shore that is out of sight and perseverance is what keeps us going. In reality we are paying a high price for lacking the attitudes and sense of direction that we used to have.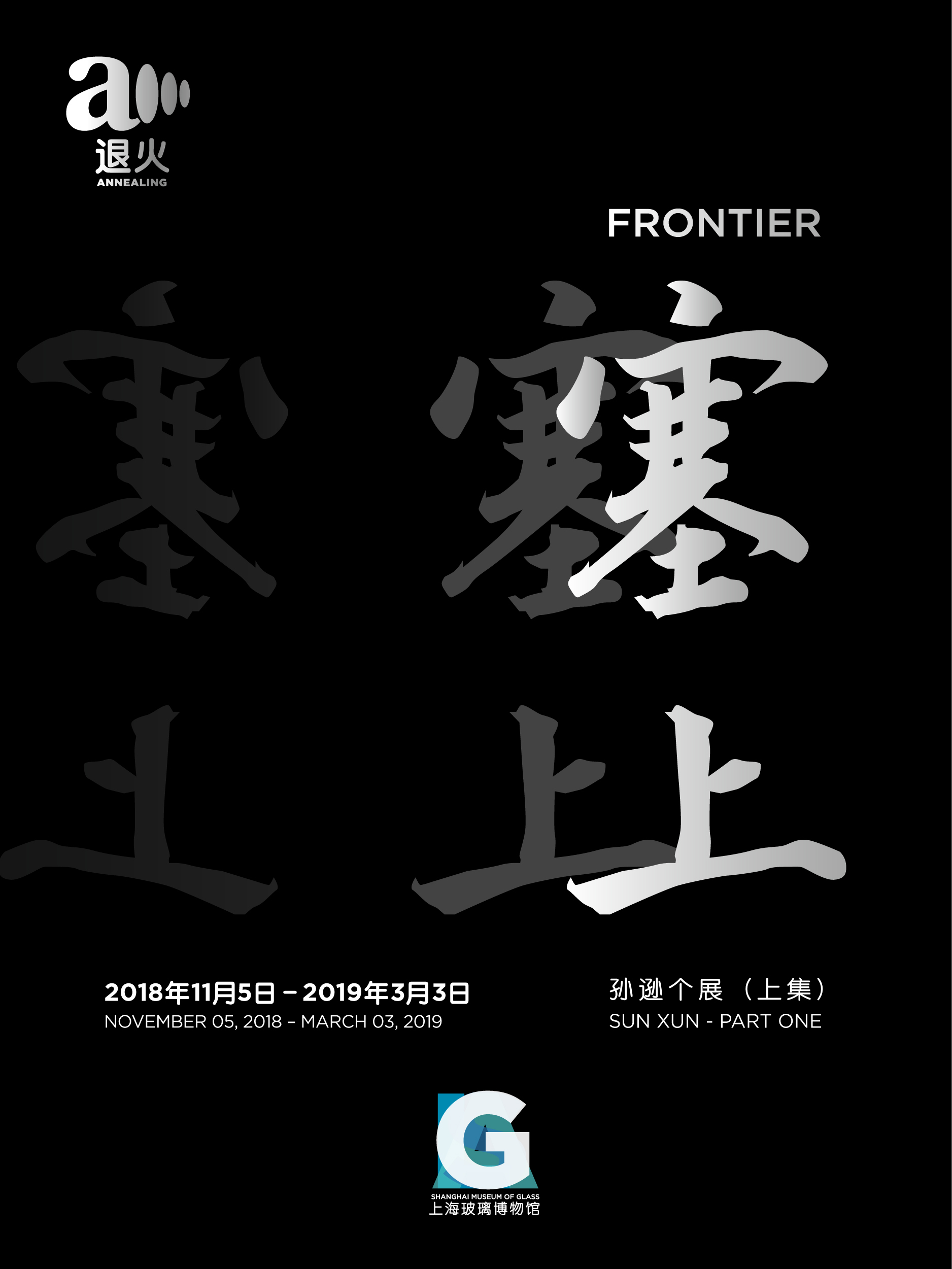 孙逊与上海玻璃博物馆的合作项目将会分为两个部分与观众见面。在本年度的上集展览中将会以观众相对熟悉的孙逊作品形态进行呈现。之后,孙逊会在原有的艺术系统之上,结合目前已经开始的长篇电影项目,进行更大胆的尝试与拓展,从而完成展览下集。
Sun Xun's project at the Shanghai Museum of Glass will be presented in two parts. The first part will be unveiled in November. From there, with greater audacity to experiment and expand, Sun Xun will complete a featured film for the second part of this project, an artistic mode he had been adopting into his practice, which is grounded on the basis of his art practice.
创作故事 STORIES BEHIND PROJECTS
合作机构
PARTICIPATED INSTITUTION